Bread of the World Launches Tax Credit Campaign for Low-Income Americans
Taxes are a hot topic right now, as Congress is set to reconsider a number of tax cuts that will expire this year. Christian group Bread of the World have launched a campaign to ensure that as the government decides which of these policies to keep and which to get rid of, the interests of low-income families are represented.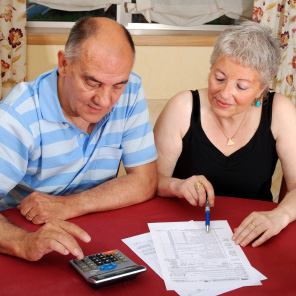 Earned Income Tax Credit
One of the programs that is beneficial to low-income families is the Earned Income Tax Credit (EITC), which helps to lift almost 10 million Americans above the poverty line and meet basic needs. The average benefit of this program to families, including families with children, was $2,500, and is considered as a great way to alleviate poverty by lawmakers on both sides of the aisle.
Although Bread for the World works primarily to alleviate hunger, they realize the importance of larger scale reforms to solve the greater issue of systemic poverty in America. "We know food assistance to hungry people is vital, but it is not enough. Progress against hunger requires broader economic efforts like tax policy reforms to reduce poverty," said Rev. David Beckmann, president of Bread for the World.
Offering of Letters Campaign
In order to raise awareness and support legislation that promotes the rights and interests of low-income families, Bread of the World is running a campaign called Offering of Letters in which more than 1,500 churches, in place of the service or mass, will have their congregations write letters to Congress in support of legislation like the EITC. Bread of the World also has stated it's support for the Child Tax Credit and the Volunteer Income Tax Assistance program, where bank employees volunteer to provide free tax preparation assistance to low-income families.
Participation is not limited to members of the church however. If you want to be involved, you can access the Offering of Letters campaign on the Bread of there world website here.
"For the cost of a stamp, you can literally change someone's life," said Bishop Don DiXon Williams, Bread for the World staff member.
Ask a Question