Online Job Offers in California and New York Show Record Growth in January
For millions of Americans who have been having a hard time with the job search so far this year, new figures produced by The Conference Board Help Wanted Online (HWOL) database show that employment vacancies jumped by 382,000 last month, showing some promising growth in the job market for 2010.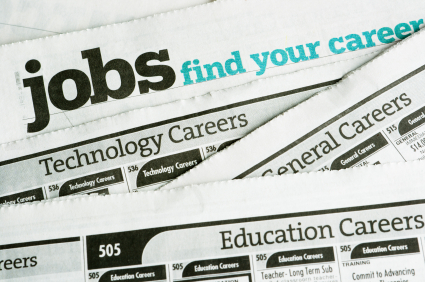 Three Month Increase
The Conference Board has seen demand for employees online rise every month since November of 2009, totaling over 750,000 new jobs offered in the past three months. This puts the labor demand almost back on the level with pre-recession demand, during a month when usually there is a decrease in the level of advertising by employers.
Despite this recent increase, the job market remains incredibly competitive. Numbers for December of 2009 show the gap between unemployed Americans and job vacancies advertised at 11.6 million, meaning that for every job offered, there are over 4 unemployed potential applicants vying for the position.
Growth By Region
The West offered the greatest number of new positions, with 122,500 jobs offered in January. California made up the most of this increase, with 67,600 new jobs opening up in that state alone. The South and the Midwest also showed large jumps in job offers, with 112,700 and 88,800 positions respectively.
The slowest growth was in the Northeast, with only 66,300 positions advertised. However, New York showed its biggest gains since the HWOL database started in 2005, with 20,400 jobs.
Supply/Demand Ratio Down
With these new jobs being made available, the ratio of supply and demand for workers decreased slightly from November, to 4.19 from 4.54. This means that there are 4.19 unemployed workers for every online position made available. The worst ratio in the US to date is still Michigan, which has more than twice the national average at 9.07 workers trying for each open position on average.
Despite these competitive times, the increase in jobs and the raw numbers that the Conference Board has come out with shows that there are jobs out there, and the motivated applicant has a good shot at securing one of them. Unfortunately, this means that on average, 3 other people will be out of luck.
Ask a Question