Bank Branding: How Banks Hope to Get Disgruntled Consumers to Stay Loyal
Did you know that four in ten consumers would consider a broader relationship with their current institution? Yet, more than half of the reviews on our site average a 1-2 star rating, written by consumers who are upset or dissatisfied with their bank.
These same consumers own nearly nine financial products on average, but only 2.5 of them are with any single firm. With so many consumers unhappy with their bank – or should we say one of their banks – why don't they leave or move funds into one of the other 8 banks they are a member with? Lately the blogosphere has come to the conclusion that the issue is consumer "apathy".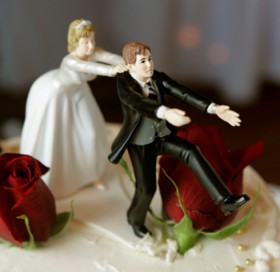 Personal Finance Woes
With all the news about today's banks causing the current state of our economy, consumers just don't care enough about banking / personal finance to make the switch. The MyBankTracker.com team find this shocking, based on the fact that switching banks can be one of the easiest things a consumer can do, especially with the growth in online banking. Yet consumers will almost always forgive and forget, choosing to spend their time on things they enjoy, such as online shopping, working out or going out for a nice meal, rather than looking for a bank that can save them the money that could allow them to do these things more often.
Easy Tools Help You Make the Switch
Knowing this mindset exist, it seems that today's personal finance tools such as MyBankTracker.com are playing a big role in the consumer's decision to make the switch. With the rise of online banking, people don't pick the bank nearest them any more, but rather the bank that seems most trustworthy, or most secure. As with advertising, expect to see more banks thinking like brands and begin to look for ways to engage and converse with consumers, creating an experience that is tailored to fulfilling consumer needs.
Below are few points that describe today's consumer mindset when it comes to expanding their relationship with their current firm:
53% of Gen Yers fall into the one-stop shopper category, versus 26% of Seniors (ages 65 and older).
45% percent of Gen Yers value loyalty points, versus 33% of US online adults overall and 27% of Seniors.
33% of Seniors value access to a dedicated customer service phone number for consumers who own multiple accounts, versus 27% of US online adults overall and 25% of Gen Yers.
How Banks Brand
Some banks have worked to make their institution seem like one that is more consumer friendly by renaming their products or offering specific deals that are tailored towards smaller community banking. Especially right now, with so little consumer trust for large Wall Street financial corporations, even those banks that are some of the biggest in the country are promoting themselves as local, personal, and consumer friendly. TD Bank, formerly Commerce, calls its banking locations "stores" rather than branches, making customers feel like they are going in to buy something like you would from any local grocery or hardware store when they visit the bank. Chase has offered Chase Blueprint, which allows you to set up your own account and credit card according to your finances, giving even a JPMorgan Chase card a personal touch. Other banks like USAA have developed a social community that allows customers and financial advisers to talk back and forth in a transparent online forum.
As it becomes easier for customers to compare and switch banks, we are sure to see banks trying even harder to gain the confidence of consumers, who will be able to take charge of their personal finance decisions rather than just accept what they are given.
Ask a Question