For Pepsi Super Bowl Commercials, Social Media to Replace Traditional Marketing
This Sunday, when many advertisers are paying millions for 20 second spots to air during the big game, one brand will be conspicuously absent. Pepsi has decided this year to forgo the traditional marketing methods, and instead try their luck with the growing popularity of social media.
The Pepsi Refresh Project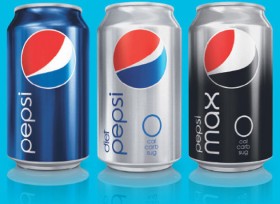 The campaign, called the Pepsi Refresh Project, revolves around an interactive web community where users can apply for a grant for a project that will make a difference in their communities, as well as vote on others applications. Pepsi has made $20 million available for the projects, money that they normally would have spent on TV spots during the Super Bowl.
Growing Influence of Social Media
It isn't surprising that companies like Pepsi are starting to utilize social media for their major marketing campaigns. While events like the Super Bowl draw about 42% of US TV homes, over 85% use social media, according to a McCann media study. Domino's "Pizza Turnaround" campaign show videos of customers who had complaints about their pizza changing their minds after giving it a second try, and their website claims to show all comments, good or bad.
The ability of social media to open up a conversation between the company and the consumer is a very valuable marketing tool, and as the networks become more widespread, there is a larger goldmine of information for marketers to access.
Social media is projected to grow at an annual rate of 34% according to Forrester Research group.
Not Just The Big Guys
The use of social media for marketing levels the playing field, by opening up large scale marketing to small businesses as well. Where previously only the largest companies could afford to get their brand names into the homes of millions of Americans with events like the Super Bowl, now with Facebook, small business owners have access to over 350 million users for little to no cost.
Ask a Question