2010 Loan Delinquency Rates Up, 7.2 Million Mortgages Behind Payment
As unemployment continues to hover around 10%, and the economy shows signs of a slow recovery, mortgage delinquency rates have skyrocketed, reaching 10% last month. People are finding it hard to pay back their loans, leading to 2.3 million new loans that are considered seriously delinquent since December of 2009.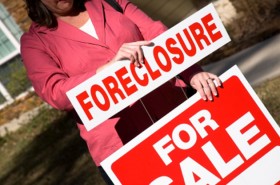 Real Estate Owned and Foreclosed
Delinquency rates are generally a good indicator of how stable personal finances are in the country, and so the increasing number of people who are unable to keep up with their loan payments is not a good sign for the US Economy.
Not only are people having a hard time paying their loans, but banks are even having a hard time successfully foreclosing on these properties. In addition to the 7.2 million loans that are behind on their payments, there are also an estimated 1 million properties that are Real Estate Owned (ROE), meaning that they were unable to be sold at a foreclosure auction and are now bank owned.
Best and Worst Performers
States with the highest rates of foreclosed or delinquent properties are Florida, Nevada, and Mississippi, with North Dakota, Alaska and Wyoming having the least foreclosures and delinquencies.
Surprisingly, sub-prime and FHA loans have been performing relatively well when compared with prime loans. Within the category of prime loans, the worst performers are those with a principal balance of $417,000 to $600,000, according to the study by Lender Processing Services, which collects data from over 40 million loans across the US and provided the research for the study.
Ask a Question