With Only 70 Days Left Before Taxes Are Due, The Time to Ask Your Tax Questions is Now
Time is running out for those of us who still aren't sure about how we will be filing our taxes this year, with April 15th, the deadline for federal taxes returns, only a few short months away.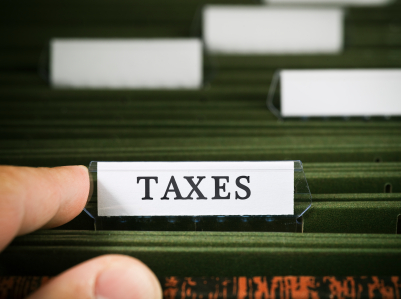 Commonly Asked Questions
Whether this is your first time filing you own taxes, or you have been doing it for year, the complicated forms and procedures required for filling out your taxes can be confusing, and inevitably everyone has questions. How many people can I claim as a dependant if my children are over 18? How much can I make before I have to file my own tax return? Can my son or daughter claim themselves as a dependant if I claim them as a dependant when they are a full-time college student?
These questions and more can make an already tedious process even more frustrating, especially if you don't know where to go for answers. The IRS has a FAQ section, but often the answers can be just as confusing as the thing you are asking about, and they only provide the question everyone else asks, not the ones you specifically need help with.
Get (and Give) Answers on MyBankTracker.com
Fortunately, MyBankTracker.com has an easy to use Ask a Question section that lets you engage with a community of financial wizards and other consumers just like you who have similar questions. All you have to do is click the Ask a Question tab on our homepage and type in whatever question you might have, and your question will be displayed to be answered by our community. You can also look through other users answers, to see if they have similar questions, or even answer them yourself!
Financial questions on MyBankTracker.com aren't limited to tax questions. Any questions about personal finance or banking that you may have can be asked on the site. If you are a financial expert, even better; give back to the community by answering questions posted by other users!
To ask a question now, go to the questions page here.
Ask a Question