As Unemployment Rises, Americans Choose to Start Their Own Businesses
Anyone looking for a job right now can tell you that there are slim pickings, especially at the biggest companies, who are more focused right now on who they can afford to keep and who they can fire than finding new talent. With job prospects looking grim, Americans are instead finding the entrepreneurial spirit and starting their own small companies.
Tough Times Lead to Innovation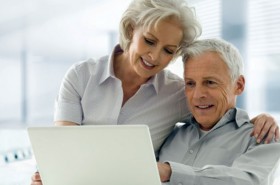 According to the US Labor Department, unemployment is currently around 9.7%, with 20,000 jobs lost in January, and an estimated 8.4 million in total since the start of the economic downturn in 2007. There simply aren't enough jobs available for all of the people who are now unemployed, and wit the economy still on uncertain ground, established companies aren't feeling secure enough to expand and hire.
However, for someone who is unemployed, the possibility of starting your own business, especially in this economic climate, may seem more probable than finding a job. A study by Challenger, Gray & Christmas, an outplacement firm, shows that the number of unemployed workers starting their own businesses is up 69% from 2008.
Never to Late to Start
Of the 8.6% of unemployed workers who decided to start their own business in 2009, many were in the over-40 age bracket. In fact, the Challenger study showed that 88% of the job seekers who were starting a business in the last two quarters were over 40. This might be a reflection of how widespread the problems in the job market are, affecting not just lower level employees but also more established professionals.
This surge of entrepreneurship can be great for the US economy, especially if people with more experience and business skills are choosing to start their own business, making these start-ups potentially more successful and competitive. With President Obama's new stimulus aimed at small business lending, this could be a great time to start that company you've always talked about.
Ask a Question