MoBank Launches First All-Mobile Financial Services Company in Europe
The next innovation in mobile banking technology may be here. Today, UK-based company announced a comprehensive mobile banking service that combines the functions of bill pay servicers, mobile banking applications, and account aggregators, all into a one-stop-shop on your iPhone or Palm Pre.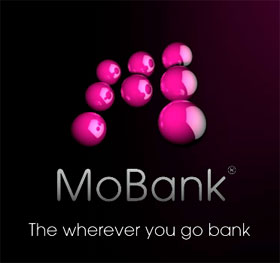 More Than Just a Mobile Banking App
The reason why MoBank has caused such a buzz is that it is the first in what is expected to be a long line of payment servicing companies that are created specifically for mobile devices. Building on the huge growth experienced in online and mobile banking in the last few years, MoBank is hoping that its free, convenient banking service will capture the large audience of consumers who do the majority of their banking from their mobile phone.
The thing that really attracts people to MoBank is that it is a one-stop-shop to banking on your mobile phone, allowing you to combine multiple bank accounts, make payments and do other banking transactions. However, at the same time it provides the services of a travel agent, gift shop, and even a box office, all with simple, one click purchasing capabilities, linked to whichever account you select.
Could This be "The Next Big Thing"?
Although MoBank is currently only offered in Europe, we expect to see similar companies popping up in the US in the next few years, if the company experiences success in the European market. MoBank has launched their services on the iPhone, the iPod Touch and the new Palm Pre, and will most likely spread to other phones including Android based phones quickly.
On its website, MoBank claims that it will be adding new features in the next few months, including hints that it can replace debit cards as a way of making easy purchases and receiving cash, although it hasn't given any specific details as to what the features will be yet.
For more information, visit the MoBank website here.
Ask a Question