Visa Shows Huge Profits as Credit and Debit Card Transactions Exceed Cash and Checks
How often in the last week have you actually paid for something in cash? According to a Nilson Report, card based transactions were set to exceed cash and checks for the first time last year, and credit processing companies like Visa and MasterCard are reaping the benefits.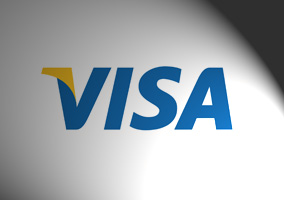 Higher Number of Electronic Transactions
According to the report, by 2013 card and electronic payments will account for 63% of American transactions, which will result in a much larger gain for credit processing companies like Visa and MasterCard. Already, a growth of 12% in total processed transactions for the company last year led to 33% gain in profit this first quarter. The total number of cards carrying the Visa name has also risen to 1.8 billion, 5% higher than last year.
Consequences for Businesses
While the increase in consumer card use reflects the high level of preference for that form of transaction for the consumer, probably for its convenience for making purchases of any size without having to carry around huge amounts of cash, for businesses owners, these number could be bad news.
This is because for every point of sale transaction with a credit or debit card, the credit processing company charges the merchant a small fee. While this is not immediately felt by the consumer, especially for small businesses a huge increase in card based transactions can lead to higher overhead costs. Eventually this will trickle down in the form of higher prices for the consumer.
So while it may be easier to just take out the card and swipe, next time you may want to think about what effect this widespread use could have on your local business owner and their price, and go for the cash instead.
Ask a Question