Obama's New Small Business Agenda to Use TARP Funds
President Obama has a new Small Business Agenda that consists of many initiatives aiming to create jobs, increase access to credit, and expand the loan programs of the Small Business Administration (SBA). To combat the prolonged decline of the small business sector, Obama is calling for bipartisan commitment and cooperation as lawmakers begin formal considerations this week.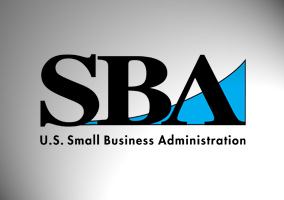 The Small Business Agenda
Although the unemployment rate unexpectedly dropped in January, hiring remains nearly impossible. In an effort to maintain the upswing, a $33 billion program of tax incentives for small businesses was introduced. It targets hiring and wage growth and incorporates measures like a $5000 per-hire tax credit and a reimbursement program for inflation-adjusted Social Security taxes.
The new proposal would recycle $30 billion of funds from the unpopular Troubled Asset Relief Program (TARP) and would be the basis of a new government lending program that offers ultra-cheap capital to community banks whose assets total less that $10 billion. This re-branding of the funds might allow them to shed their current stigma and ease the anxieties of potential banker-borrowers.
While the proposed lending program must first gain Congressional approval, a different initiative, which offers TARP capital to Community Development Financial Institutions (CDFIs) at a 2% dividend rate, has already been approved. CDFIs are lenders who focus on economically underserved communities, and the infusion of capital into these communities could allow for immediate improvements in their economics circumstances.
The Role of Government in Lending
The government has been a proactive lender since the financial crisis began and, especially, since the stimulus bill was enacted. The Recovery Act, in particular, allowed the government to guarantee up to 90% of 7(a) and 504 loans, and granted small businesses access to credit that was otherwise frozen. The stimulus bill funding allocated for fee reductions, though, is expected to run out– for the second time– by the end of the month. Congress will once again have to vote to either expand or end the program, which has proven to be successful but expensive.
Specifics surrounding the 504 program and its refinancing policies are also up for debate. Obama proposed a refinancing option for borrowers with strong payment histories who also will face debt maturation this year. This program would sustain itself through borrower and lender fees and would not cost taxpayers any money. The 504 loans allow for capital assets purchases, like real estate and equipment, and would allow small businesses to maintain their properties as they repay their loans.
Financial debates are notoriously contentious, but the Small Business Agenda has become the priority for the Obama administration. Although not yet a bill, talks will commence when federal agencies re-open in the wake of the DC snowstorm.
For more information, visit the government's SBA website here.
Ask a Question