Wells Fargo Extends Mobile Text Banking to All Customers
Wells Fargo has extended its mobile text banking to all customers, to ensure that even banking consumers who are less tech savvy can still receive all the benefits of instant SMS alerts on their phone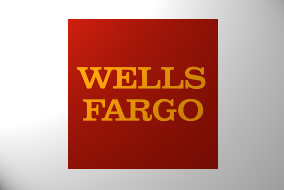 Not Just Online Banking Customers
Previously, mobile text banking was only offered to customers who had signed up for an online account with Wells Fargo. However, Wells Fargo wants to offer the convenience of text banking to all of their customers, becoming the first bank in the US to do so.
"Through simple and secure text queries, text banking is the fastest, easiest way for customers to see a snapshot of their accounts," said Arah Erickson, vice president and head of Wells Fargo Retail Mobile Banking.
What's in a Text?
The bank believes that mobile text banking is the fastest way for customers on the go to get a quick look at their finances so they can make informed financial decisions on the fly. By signing up to receive text alerts from Wells Fargo, customers can get account balance info, transaction history, payments due, and the address of the closest Wells Fargo ATM or branch location.
These alerts can be very important for people who do not always have a constant eye on their finances, or simply want to make sure they ave enough money to cover a purchase. It can also allow you to protect yourself against banking fraud or identity theft, by monitoring transactions so you know if your card or account is being used without your authorization.
To sign up for text banking from Wells Fargo, customers must visit the website at wf.com/text and provide their mobile phone number. After, you will receive a text that welcomes you to the service and provides more detailed instructions on its use.
Ask a Question