Vancouver Olympic Broadcaster NBC To Lose Money on 2010 Games
The broadcast of the Olympic Games are expected to net a loss for long time Olympic network NBC for the first time in the Games' history, says an executive.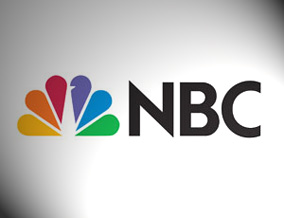 The Green Games?
While ad revenue usually brings in a sizable profit for the network, Dick Ebersol, the chairman of NBC Universal Sports, said that this year the ad revenue won't cover the high licensing fee that the network paid for rights to the games. NBC has paid $2 billion for the exclusive domestic rights to the 2010 Winter Olympics as well as the Summer Games in 2012, which is a 1/3 increase from the price of the last Games' rights purchase. The 2008 Beijing Summer Olympics saw 214 million viewers tune in for the Games.
In addition to the licensing increase, the games are having some difficulties concerning the weather, which has been uncharacteristically warm for this tie of year, leading to little to no snow on some of the mountains where events are to be held. The combination of a economic slump and having to truck in snow has made the Vancouver Games more expensive than expected.
Consequences of a Snow-less Olympics
While the Vancouver Olympic Organizing Committee (VANOC) has assured the teams and fans that they will make sure that all events will take place as scheduled, there has been some speculation about how the lack of snow will effect the events. Rather than building up the courses for events like the skiing and snowboarding freestyle, courses will be built with straw and wood and then covered with snow. Some competitors think that this will lead to easier courses, as jumps and feature wont be able to be quite as massive at they had originally envisioned.
"If they don't have the material, they can't build the features [jumps] as big or as radical as maybe they had originally planned," said Canadian Freestyle Ski Association CEO Peter Judge. "That may have some effect in terms of dumbing the course down a little bit."
Ask a Question