2010 Will Be Milestone Year in Mobile Banking Security
With mobile devices being used more often for everyday banking transactions, consumers are showing an increased concern that the information passed over these devices is secure. Secure mobile messaging supplier CellTrust predicts 2010 to be a big year for advances in secure mobile banking.
Rise of Mobile Banking
Mobile and text based banking has been an increasingly important channel for consumers who want to access their banking information on the go. Text messaging is by far one of the widely used channels of communications in the world, with over five trillion texts sent last year. However, so far mobile banking has been slow to adapt to SMS technology, instead sticking with web apps and mobile banking apps that provide greater security and have consumers' trust.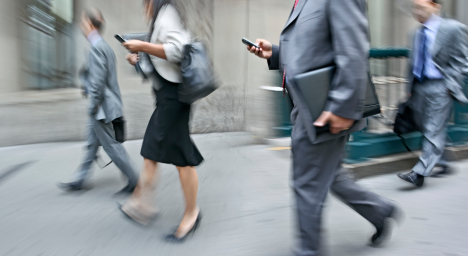 Text Messaging Security
While there is some low level security provided by your phone's manufacturer that is built into your cell phone, ensuring that your personal texts can be intercepted by third parties, for high level information transfers like mobile banking, both consumers and financial institutions are asking for additional levels of security.
"CellTrust is on the front lines with customers all over world and we are seeing an increase in demand globally from government agencies, financial services organizations, regulatory bodies and corporate IT security teams for additional layers of SMS security to what is typically loaded by the manufacturer or carrier on the handset," said CellTrust CEO Sean Moshir.
Cyber Criminals Following the Trend
Unfortunately, as more people use mobile banking and text banking, it attracts the attention of cyber criminals, who are starting to realize that creating hacks for mobile web is becoming worth their while. In the last year, the lack of security available for SMS has led to compromised data on all major mobile operating systems. SMS phishing attempts are particularly difficult to catch because of the uniform appearance of a text message, making it hard to discern if it is coming from a legitimate source.
While some smartphones like Blackberry and the iPhone provide the option of security features like remote wipe in case your device is stolen, this still does not ensure the security of your messages during day-to-day use. To CellTrust has developed an application available to businesses, SecureSMS, which adds third party encryption of your texts that is HIPAA, FISMA and Sarbanes-Oxley compliant, to ensure that your message is sent to and received by only the intended recipient. The product is expected to launch on February 14, 2010.
For more information, visit the CellTrust SecureSMS website here.
Ask a Question