Bank of America, HSBC and Other Large Banks Could Lose Customers Due to Lack of Trust
The recession has resulted in a backlash against Wall Street and the financial industry in general, and large banks are feeling the brunt of consumer mistrust. According to a Consumer Advocacy survey, one third or fewer of customers at seven major banks do not believe that their bank has their best interests in mind.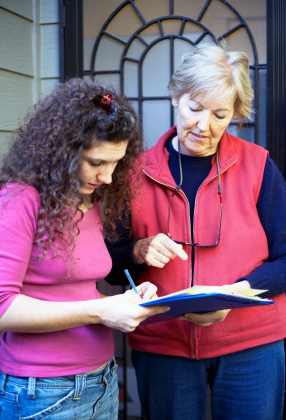 Larger Banks Fare Worst
The survey, conducted by Forrester Research, asked 4,500 banking consumers if they agreed with the phrase, "My financial provider does what's best for me, not just its own bottom line." Large banks scored lowest in the survey, and in fact there was an across the board trend which showed that the more customers you have, the lower its consumer advocacy ranking will be. While this may have to do with the difficulty in providing the same scale of customer service as a community bank, and the focus on making money for shareholders, it also shows a growing mistrust of larger banking institutions that have been associated with the recent recession.
The seven banks that were ranked lowest ranged from Bank of America®, with 33% of customers sayng they agreed with the statement, to HSBC, where only 16% of its customers said they thought the bank was doing what was best for them. Wells Fargo, by comparison, did relatively well fro a larger bank, with 40% of the customers agreeing with the survey statement, a result that may have come from the banks acquisition of consumer-friendly Wachovia.
Consequences of Low Rankings
While large banks have many consumer and are obviously well protected against failure, a low Consumer Advocacy rating can still make some major financial institutions nervous. According to Forrester vice president Bill Doyle, low consumer advocacy scores are a reliable indication of customer retention and can not bode well for attraction new customers either. This is important because as large banks reach the federal limit of how much they can increase deposits by acquiring other banks, new customers are becoming a sole source of increased revenue, making consumers a competitive commodity for banking institutions.
Banking customers who rate their banks low in consumer advocacy are likely to switch banks within the next year and are "going to be reluctant to put any more money and open new accounts at those institutions," Mr. Doyle said.
USAA and ING Direct Win Most Trusted
Credit unions and insurance firms ranked the highest among the institutions included in the poll, with USAA and ING Direct following as the two most trusted banking institutions. Smaller, regional banks also received good ratings, while investment firms understandably fared poorly in consumer advocacy this year.
Ask a Question