New Tax Credit Helps Higher Education Pay Off For Taxpayers
A change in the the tax code may help college students and their families save money this year, as textbooks and other higher education expenses will be eligible for a tax credit of up to $2,500 per student.
Expanding On The Hope Credit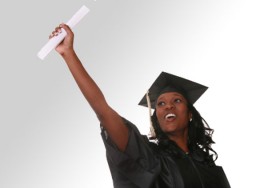 Under the American Opportunity Credit, students enrolled in higher education can claim a tax credit for 2009 when filing tax returns this season. The new credit is more inclusive than the previous Hope Credit, which affected fewer taxpayers, did not include "course materials" and only covered tax payers for the first two years of post-secondary education.
In addition, the American Opportunity Credit gives $700 more than the Hope Credit on the maximum refund, and also offers partial refunds. Included expenses in the new tax credit are textbooks and course materials for required courses, as well as any tuition or fee not already covered by financial aid.
Taking Advantage of the Change
The National Association of College Stores is hoping that students will take advantage of the change. NACS has partnered with the Internal Revenue Service to create a web site, www.textbookaid.org, which aims to answer questions regarding the new code, as well as to inform more taxpayers about the change. According to the site, the new credit will help an estimated 4 million more students attend college than the Hope Credit.
It is important that students are aware of the changes, as well as the steps that they can take to ensure that they benefit from it. Most importantly, taxpayers should keep documentation and proof of eligibility in the form of transcripts, lists of course materials and receipts of money spent.
If taxpayers take advantage of it, the American Opportunity Credit should provide much needed relief for families struggling to pay for higher education.
Ask a Question