Thomson Reuters Presents Ten New Ways to Save on Your 2009 Tax Returns
Your tax returns may seem the same from yea to year, but recognizing small changes in the form can help you save lots of money. To help alert consumers to new ways to save money on this years form, Thomson Reuters has compiled a list of ten tips on how to maximize your returns.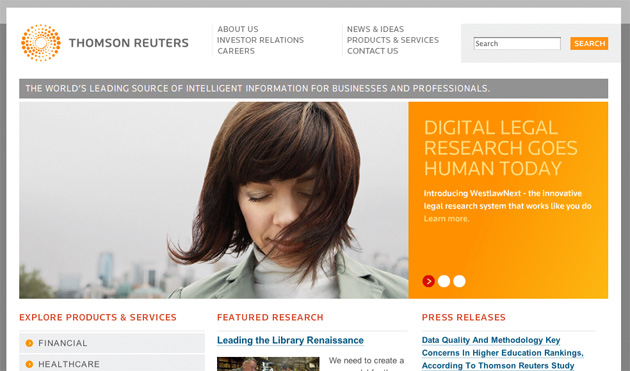 Avoid Costly Shortcuts
Tax preparation can be a long, boring process, which is why many people spend money to have someone else do it for them. However, if you are doing your returns yourself, avoid the temptation to take shortcuts, which can sometimes cause you to overlook something that can get you more tax breaks. Below is a list of ten minor changes that are important to note:
1. Motor vehicles tax – sales tax on vehicle purchases from February 17 to December 31, 2009 is deductible up to $49,500 of the vehicle price. This deduction phases out for taxpayers with a modified adjusted gross income (MAGI) between $125,000 and $135,000.
2. Homebuyer credit – first-time homebuyers are eligible for a tax credit of 10% of the purchases price, up to a credit value of $8,000. For "long-time resident" homebuyers, defined as 5 years of ownership out of the last 8 years before the purchase, the tax credit value limit is $6,500.
3. College expenses credit – the American Opportunity Tax Credit has expanded on the Hope Tax credit, increasing credit to $2,500 (from $1,800) for four years (from 2 years) of post-secondary education.
4. Making work pay credit – slashes liabilities up to $400 in response to the withholding increase in 2009, but employees must claim the credit on their returns in order to keep the extra take-home pay.
5. Unemployment compensation – up to $2,400 in unemployment compensation is tax-free this year.
6. Child tax credit – remains at $1,000 per child (under 17), but the refundable portion has risen to 15% of earned income above $3,000 (from $15,000).
7. Energy credit – you can claim up to $1,500 on the cost of modifications to make your home more energy efficient, calculated as 30% of the purchase price of qualifying items.
8. Standard deduction – these have been increased to $11,400 for joint returns, $8,350 for heads of households, and $5,700 for everyone else (up from $10,900, $8,000, and $5,450, respectively.)
9. AMT exemption – alternative minimum tax (AMT) reduction has increased to $70,950 for joint filers, $46,700 for unmarried individuals, and $35,475 for married individuals filing separately (up from $69,950, $46,200, and $34,975, respectively.)
10. "Kiddie" tax threshold – this tax, which taxes excess investment income on individuals under 19, (or under 24 if full-time students), has increased the threshold to $1,900 (up from $1,800)
Don't Forget to File Your Returns
Individual tax returns are due April 15th, so mark your calendars if you haven't already. It's never a bad idea to start early if you have the time, as you will be less likely to rush and skip important sections that could save you a bunch of money.
"You need to read the fine print and not rely on what was true in the past. Tax return preparation is a chore, and the desire to take shortcuts is common. But make sure you take the time to check for tax breaks," advises Bob D. Scharin, senior tax analyst for the Tax & Accounting business of Thomson Reuters.
Ask a Question