Marvell's Pantheon Platforms Make Mobile Smartphones More Affordable to Consumers
Smartphones have long been a luxury item, sometimes costing upwards of $300 without a contract. In the case of the iPhone, some of this cost is subsidized by the contract with AT&T, but this has led to complaints from consumers who don't want to be locked in to one carrier. Silicon solutions company Marvell has announced a new platform that can deliver the power consumers want for only $99, on a variety of carriers.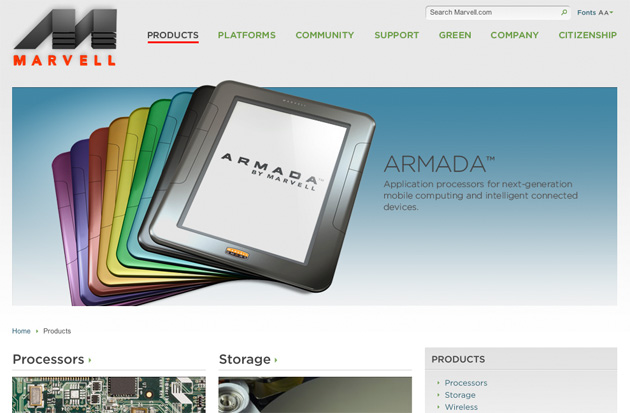 Multiple Carriers
Perhaps the most exciting aspect of this new mobile platform is that it will support Android, Windows Mobile, and a variety of other leading mobile operating systems, meaning that the consumer will be able to use the same phone with whichever carrier they wish. This is very important in forcing mobile carriers to remain competitive, as it will make it easier for smartphone users to switch carriers if they do not have to buy a new phone each time.
Low Price
The other thing that makes this new platform so interesting for consumers is that it provides all the power for gaming, media and internet that the top smartphones offer, but for a fraction of the price.
"Marvell is delivering the platform for a $99 smartphone that provides instant access, live content, high performance 3D mobile gaming, rich HD media and a wealth of applications. That is what today's 'always-on consumers' want," said Ms. Weili Dai, Marvell's Co-founder and Vice President and General Manager of Marvell Semiconductor's Consumer and Computing Business Unit.
By providing these services at a low price, Marvell is really opening up the smartphone market, making it available to the average consumer instead of just a niche market.
For more information, visit the Marvell page here.
Ask a Question