Secret Admirers: Cyber-Criminals Show the Love this Valentines Day
Be careful opening that heart-covered e-card this Valentine's day. According to online security company Panda Security, cybercriminals use holidays like Valentine's day to take advantage of consumers with holiday themed malware and phishing emails.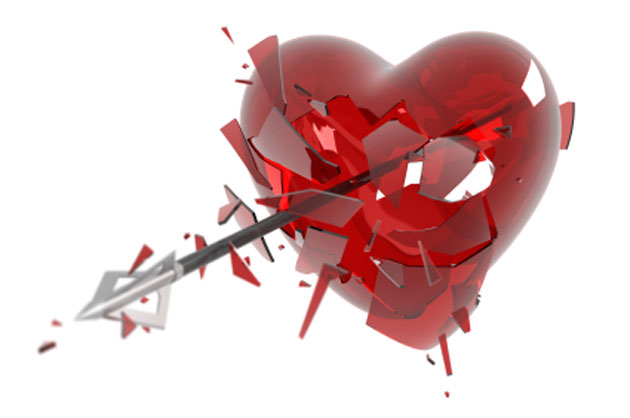 Beware Secret Admirers
While we understand your curiosity when you get an email from a "secret admirer," it is important that you do not follow links or even open emails from sources that are unknown or appear suspicious. According to Panda Security, cyber criminals use e-greeting cards or emails with subject lines relating to Valentines Day to get the victim's attention, and hide malware within these messages that capture sensitive information to be used for fraud and identity theft.
This year, identity thieves will likely be utilizing social networking websites like Facebook and Twitter to exploit the wide user base and easy infection rate of these kinds of sites. Because these websites are based on sharing, it is easy for the infection to spread quickly and widely among users, making them favorites amongst criminals.
How to Avoid Heartbreak (and ID Theft)
In order to not be crushed when you find out that your secret admirer is actually a hacker, not to mention avoid potential identity theft, Panda Security has released the following guidelines to help you avoid phishing attempts this Valentine's Day.
First, NEVER open emails of messages received on a social networking site from a source you do not know or trust. If you do happen to open one by mistake, exit as quickly as possible and be sure to not click on any of the links within the message. Every time you click a link or agree to download something, you make it easier for the malware to gather your information.
If you are doing online shopping this Valentine's Day, make sure that you type the retailer's address directly into your browsers address bar, rather than following a link, which could be a facsimile site set up to trick you into entering your payment information. Always check that a page is secure by locating the tiny yellow padlock on the bottom toolbar, or by looking for "https://" rather than the normal "https://." For more information on secure connections read our SSL secure connection article.
If You Just Couldn't Help It
If you do follow a link or download a program and notice something strange, be sure to close your browser, and notify the Federal Trade Commission at www.consumer.gov/idtheft or call at 1-877-IDTHEFT. If you think you have been a victim of identity theft or fraud, read our very helpful identity theft article for the steps you can take to save your money and credit score.
Ask a Question