Twitter Hires CFO, Gets Serious About Money: Could This Mean Initial Public Offering in the Near Future?
Twitter has hired a chief financial officer to oversee their finances, which has restarted the buzz in the social networking circle over when the company might go public. The new CFO, Ali Rowghani, was announced this week.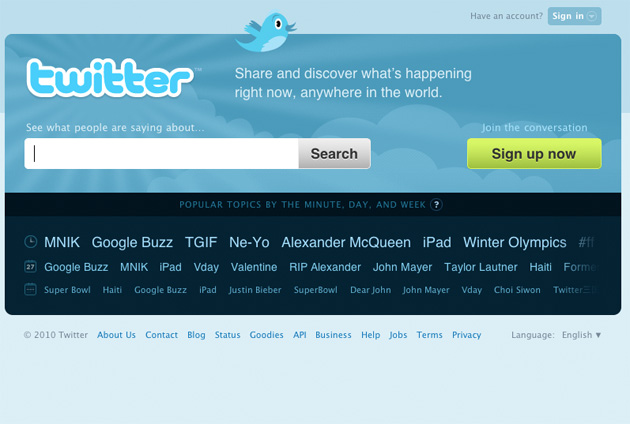 From Pixar to Twitter
Mr. Rowghani, who very appropriately announced his move to Twitter with a Tweet, was formerly a CFO at Disney's Pixar Animation Studios before being hired at Twitter. The hire comes at a time when Twitters growth appears to be leveling off; well, leveling is a relative term, as the company was still showing growth rates of about 3.5% back in October 2009. However, this is still down from the 4-digit growth rates being experienced by the company earlier in 2008, according to a TMCnet report.
"Ali will be an important member of a growing team focused on creating value for our users and capturing the financial opportunities that result from it," said Twitter CEO Evan Williams.
Initial Public Offering
While companies hire CFO's all the time, when it happens at Twitter it will inevitably cause some buzz because it is the first time the 3rd largest social networking site has hired someone exclusively to head their finances. This appears to be the first move towards shoring up the company's value, which would be a sure sign that an initial public offering (IPO) is in the near future.
Chief Operating Officer Dick Costolo has said that the company plans on introducing ads this year, but that an IPO is still on the distant horizon, saying that the hiring of a CFO is primarily to help the company "catch up to its valuation," which was set as high as $1 billion in September. Still, the fact that Twitter is starting to make these moves at all is a big step towards the much anticipated IPO.
Ask a Question