Olympics Merchandising Reaches Fever Pitch
Although the Vancouver Olympic Committee and NBC have faced fiscal crises in the run-up to the XXI Winter Olympic Games, the merchandising machine is steering a strong course. While concerns about the spending trends in the continually-shaky economic environment were warranted, fans of the Games have shown tremendous support for all styles of memorabilia.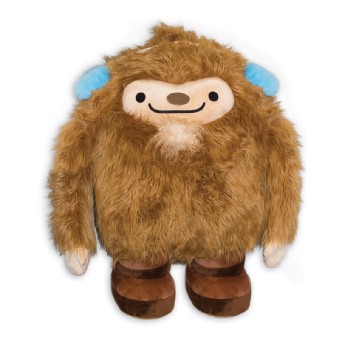 The hottest of the stay-warm items is the $10 pair of mittens with the Olympic rings on one side and the Canadian Maple Leaf in the palm. Organizers of the Games outfitted all of the torchbearers with a pair, which built an incredible amount of buzz as the relay made its way to Vancouver. Estimates show that approximately 1 in 34 Canadians had a pair on the Eve of Opening Ceremonies. Many international spectators are expected to buy a pair over the next two weeks, but Canadians have extra incentive because $4 from each sale goes towards funding for Canadian athletes, who are on a quest to win their first gold medal on home soil.
Additionally, Toronto-based outfitters Aritzia had success with their line of vintage-inspired clothing. Everything from track jackets to tube socks sold out during the first in-store run. Ralph Lauren has a design-your-own Olympic Polo available on its website to accompany its Team USA hats and jackets available in-stores. And Nike has manufactured the red beanie that American female medal winners will wear during the awards ceremonies this year.
The Collectibles
Of course, the pin market will once again host the honorary sport of the Olympic Games: trading. Pins compromise about 18% of the overall licensing business for the organizers this year. Official mascots, symbols, and athletes all appear on the wide array of available insignia. Even companies like the Secret Service design commemorative badges for their agents (which are, of course, hard to obtain and, therefore, highly sought after). In addition to the live action scene, there is also an official online trading club.
At Home or Away
Whether you're traveling to Vancouver or hosting a viewing party in your living room, there is plenty of Olympic merchandise to get you through the rest of the month. Additionally, games for the Wii, custom-made cowbells, and designer cufflinks are just a few of the items that can be used indefinitely. In a time of savings and uncertainty, it seems that the Olympics remain worth their weight in gold, silver, and bronze for merchandisers.
Ask a Question