Chase and Starbucks Say Goodbye To Their Co-Branded Credit Card
This week marked another hit to consumer loyalty programs when Payment Source and The Consumerist announced that Chase and Starbucks have decided to dis-continue their co-branded Duetto Card at the end of March. Those customers who had the Duetto Card will see their reward points transferred to a Starbucks card which they will receive in the mail.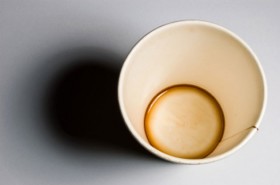 Duetto No More
The Duetto Card, which began in 2003, combined a Visa Account and a Starbucks Card Account, to offer consumers the ability to build credit everywhere Visa Cards are accepted while earning 1% in Duetto Dollars, which were rewards loaded onto a Starbucks Card for future purchases at participating Starbucks stores.
The Consumerist posted the following email from Chase:
"While customers enjoy the benefits of the Starbucks Card Duetto® Visa® card program, the credit card partnership with Chase has ended effective March 31, 2010. The stored value balance of Starbucks Card Duetto Visa card account holders will be automatically transferred to a Starbucks Card, which Starbucks will send to members by mail. Chase will reissue a new Chase branded Visa® credit card to Starbucks Card Duetto Visa cardholders at their own discretion. It was a mutual decision by both parties not to renew the credit card partnership."
Another Hit to Consumer Rewards Cards
The Seattle Times added that this new announcement will only fuel the anger already felt by customers who also recently lost access to their gold card, which cost $25 a year and offered Starbucks' most loyal customers a 10 percent discount on all purchases. Today, with the elimination of the Duetto Card are forced to the next and not so great option of the new, one-size-fits-all Starbucks card. The new card offers a free drink after every 15 purchases – the real kicker is that a single purchase includes everything bought at one time, even if it's three drinks – ouch!
So any readers who are active Starbucks drinkers, let us know if these new circumstances will keep you from order your next Grande Latte!
Ask a Question