E-Trade To Move Complete Savings Account Customers To Discover Bank Online
Big news for E-Trade customers over the past week, as those who owned a Complete Savings account were notified by email that on March 7, 2010, their account would be transfered to Discover Bank, and become a Discover Online Savings Account. This announcement follows a number of moves by E-Trade that seem to focus on the institution moving away from the banking vertical and focusing its attention on investment and brokerage solutions.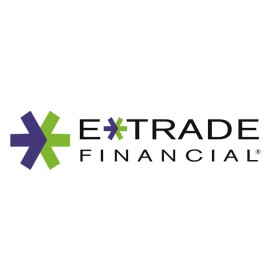 Consumers Notified of the Change
The email to E-Trade customers read:
"We are writing to let you know that your E*TRADE Bank account referenced above will soon be transferred to Discover Bank, and become a Discover Online Savings Account. This follows our plan to focus more exclusively on providing optimal investing solutions to our customers. We expect the transfer to occur on or about March 7, 2010."
Back on January 21st the Obama Administration announced a crack down on trading activities by banks, shortly after E-Trade began lowering their rates on a number of their products from their CD rates to Max-rate Checking account.
Better Rates for Depositors
With this move to Discover Bank, E-Trade members will see their online savings APY jump from 0.50% to 1.35%. On February 1st, Discover Bank lowered their savings APY from 1.60% (see trend), which may have been caused by the new accounts they were taking on.
For a number of E-Trade members, this move does not seem to be a big issue, but some have voiced their concern around Discover Bank's back end system in terms of Transfer Capabilities. Fear not, as Discover Bank has just recently rolled out a new Account system that has quickly put Discover Bank on par with other large online banks such as Ally and ING Direct. For more information on the new system, click here.
MyBankTracker.com will continue to post updates as new information on this move and possible other changes occur. If you are an E-Trade member who is effected by this change, please leave a comment and let us know your thoughts on the move.
Ask a Question