Mobile Gone Global: Consumer Base for Mobile Banking Rapidly Expanding in 2010
Mobile banking is huge, and is only going to get bigger, according to a 2010 report by Global Industry Analytics, Inc. As cell phones get cheaper and service becomes more widespread, mobile banking is expected to spread beyond its current American and European center and meet the growing demands of the unbanked population in developing countries.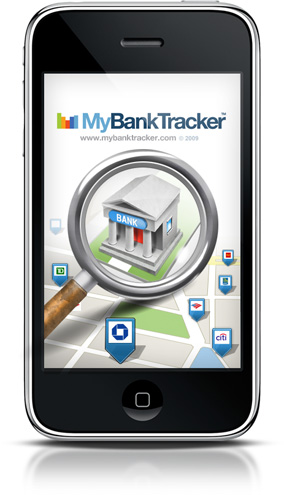 A Changing Global Industry
According to the report, the global customer base for mobile banking is projected to reach 1.1 billion by 2015. The major reasons for the mobile internet boom are the convenience of mobile banking operations and the need to lower transactional costs. As more people, particularly the younger generation between 18 and 35, embrace the use of mobile phones as integral to everyday tasks, they have started looking for ways to easily make mobile payments on the go. This trend is already booming in the more developed markets of US, Europe and Asia-Pacific, which dominate the global mobile banking market. The US and Europe lead in usage of mobile devices for access to internet, which is a natural precursor to mobile banking. Mobile banking is still in the early stages in Europe and set to grow the fastest in Asia-Pacific.
However, the decreasing costs of mobile devices and the prevalence of mobile communications services have opened up mobile banking as a cheap alternative to branch based banking in remote areas as well. Rather than being an "additional" or luxury service provided by banks that primarily offer traditional banking services, mobile banking is increasingly being looked at as a complete, cost-effective alternative to traditional banking. Especially as mobile technology becomes more powerful, the ability of mobile banking platforms and applications to allow users total access to all of their banking needs from their mobile device will spread its use further into remote developing economies in the Middle East and Africa.
New Regulations and Incentives
In addition to this demand from developing countries for microfinance, mobile remittances, and micropayment services, the trend of government regulations and incentives that support the growth of the market is in the mobile banking industry's favor. Laws that protect the consumer against mobile banking fraud and identity theft will increase trust and a sense of security in mobile banking, the lack of which is considered to be one of the main reasons why some consumers are still slow to adopt the new technology.
The fast pace of the predicted growth in mobile banking is a driving force behind the strategies banks are devising to gain an edge in a fiercely competitive market. Banks profiled in the report include Bank of America®, JPMorgan Chase & Co., Wells Fargo & Co., and Citigroup Inc., all companies that have placed an increasing focus on their mobile presence and developed mobile banking applications.
Ask a Question