Speaker Nancy Pelosi Says Following Recovery Act Success, Nation Must Focus on Job Creation
One year after Obama signed the American Recovery and Reinvestment Act into law, Speaker of the House Nancy Pelosi says it has shown great success. However, she says it is important to continue to build on the success of the Act and focus on the creation of good, well paying jobs for Americans.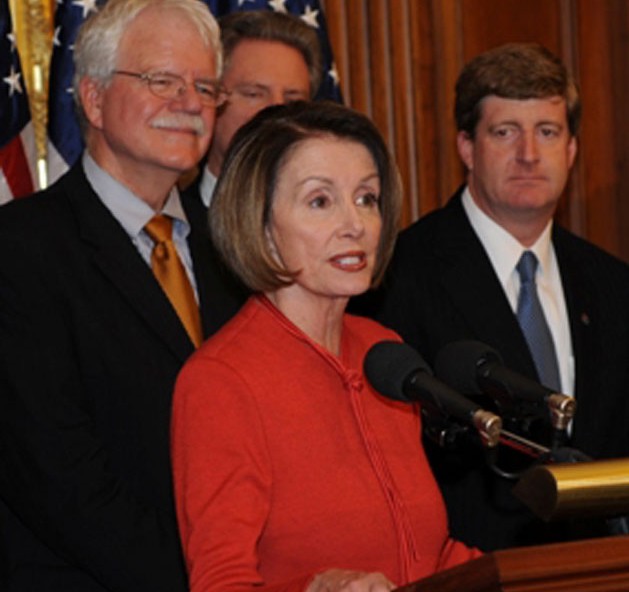 Recovery Act Success
While it is difficult to precisely measure the success of a bill, the Recovery Act has been credited with the creation or maintenance of over 2 million American jobs. The large growth in GDP over the last quarter, the fastest in six year, has also been attributed in part to the Recovery Act. Pelosi cited a statement by economist Mark Zandi who said last month that 'the stimulus did what it was supposed to do: short-circuit the recession and spur recovery…it has been money well spent.'
While the Obama Administration predicts that the economy will continue to grow by about 2.7% this year, rising to 3.8% next year, unemployment has remained stagnant at about 10%, and is expected to stay at that level for at least another year.
Political Criticism
The President's camp says that these numbers would be much worse if it were not for the Recovery Act, but Republicans have been very vocal in their criticism of the bill. House Minority Leader John Boehner has stated that the stimulus law's first anniversary "marks one year of broken promises, bloated government and wasteful spending."
Despite its critics, Speaker Pelosi has said that the Act "gave a tax cut to 95 percent of working Americans and offered tax cuts and loans to millions of small businesses," actions that may have passed under the radar of many Americans. Indeed, the President's approval ratings are at an all time low, with 52% of Americans saying they disapprove of the way President Obama has handled the economy.
As mid-term elections approach, we can expect both parties to up their rhetoric concerning the Recovery Act, taking strong stances on either side of a bill that appears to be at the center of contention over the way the Administration has dealt with this recession.
Ask a Question