Visa Wins Gold at 2010 Olympic Opening Day Ceremonies
Visa, the official card of the Olympic Winter Games, cashed in big at the opening day of the 2010 Vancouver Games last Friday. The credit card company has been an Olympic Games sponsor for 24 years, and is the only card accepted at the ATMs and over 800 point-of-sale terminals located throughout Olympic venues.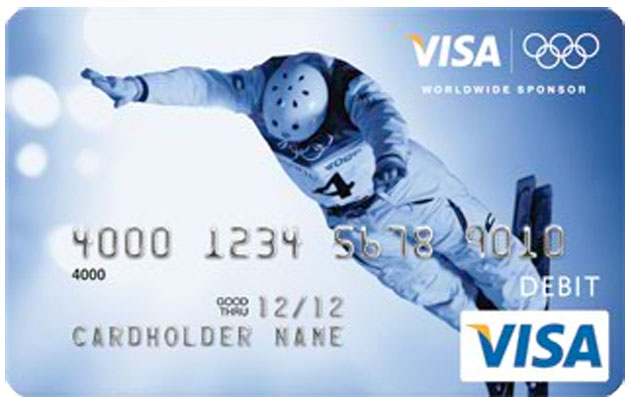 This year, according to Visa, the Olympics were responsible for a 46% increase in spending, reaching $5.2 million, up from $3.6 million on the same day last year. The same trend held two years ago at the 2008 Beijing Summer Games, with the Olympic year showing an 11% increase over the same day the previous year.
Top Spenders by Country
If spending were an Olympic event, the U.S. would definitely get gold, and in this case it seems that being close to home turf definitely gives a big advantage. The U.S. drove the increase in Visa spending, racking up $2.3 million of the $5.2 million total. Coming in with the silver medal was China, with $395,000 in total spending, and the bronze went to the United Kingdom, who logged $290,000 on Friday. Remember, all of these numbers represent total spending just for the opening day of the games, and so Visa is bound to see even more growth as the games go on.
Deals with Other Vendors
Since Visa is the only card accepted at the Winter Games, they are in perfect position to take advantage of many opportunities for processing purchases that Olympic athletes and spectators are bound to be making. One deal struck between Visa and Coke, another official Olympic sponsor, has equipped 270 vending machines throughout the Olympic Village with Visa PayWave, a contactless payment technology that lets you make purchases simply by waving your card near a reader.
We all know how annoying it can be to feed a crumpled dollar into vending machine, and so after a tiring day of speed skating or downhill skiing, athletes are probably thankful that Visa and Coke are helping to make their lives a little easier. Hey, when you're going for Olympic Gold, every little thing counts.
Ask a Question