Personal Finance Interview: Paying Down Debt with a Low Interest Credit Card
Everyone gets into financial trouble at some point, and it's how you deal with it that determines if you recover. Here at MyBankTracker.com, we want to hear your personal finance stories, and share the steps you took, or are still taking, to get yourself out of debt.
Our first story is from Brian, a financial professional from New York City, who was kind enough to share some of his banking habits and what he does to stay out of the red.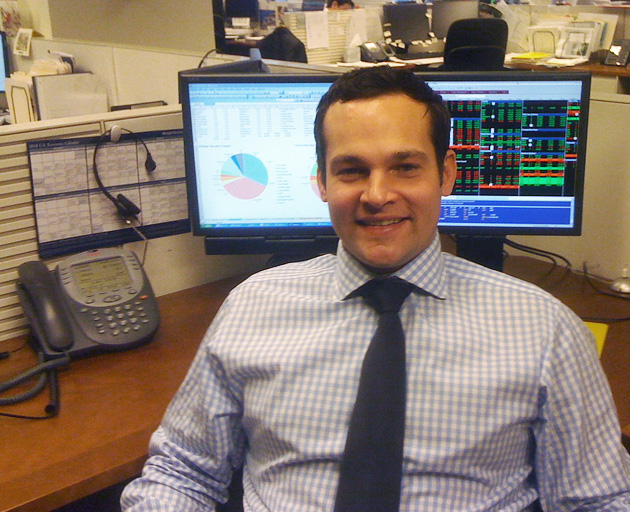 MyBankTracker.com: How many savings/checking accounts do you have?
Brian: Three checking and three savings accounts.
MyBankTracker.com: What was the most important factor when choosing these accounts?
Brian: ATM Location, ATM rebates, branch location for check depositing.
MyBankTracker.com: How often do you transfer funds between accounts?
Brian: Often, at the minimum once every two weeks.
MyBankTracker.com: How would your savings habits change if you had more than $50,000 to save? Less than $50,000?
Brian: For high balance cash accounts I use a high yielding commercial paper/money market account unless there is a lack of liquidity in the market; in this scenario I would move into a short term US Treasury money market account.
MyBankTracker.com: How many credit cards do you have?
Brian: I have 1 value card (no frills, no annual fee and low APR), 1 off brand card (no annual fee, low APR, high cash credit line.)
MyBankTracker.com: Which ones do you use most often?
Brian: I don't use either except to wire cash into my bank account. The bulk of my transactions are handled by my brokerage/debit account card which has a full suite of concierge and cash back services.
MyBankTracker.com: Do you use certain cards only for certain purchases?
Brian: I try and use my debit card for everything as it offers the highest percentage back per purchase (~2.5%)
MyBankTracker.com: What do you first look for in a credit card?
Brian: Low APR, no annual fee.
MyBankTracker.com: What was the worst financial situation you found yourself in, and how did you get yourself out of it?
Brian: [I had a] high amount of debt coupled with a lowered discretionary income than previous years. [I] cut back discretionary spending, transferred balances to 0.0% interest rate cards with at least an 18 month window and paid the cards down.
Do you have a personal finance story you want to share? Please send your story to info@mybanktracker.com and your story could be featured in our next article!
Ask a Question