Jay Brinkman, chief economist for the Mortgage Bankers Association (MBA), spoke this morning on the 9.47% fall in the mortgage delinquency rate last quarter. On a call with journalists, he went so far to say that he believes we may be looking at "the end of the unprecedented wave of mortgage delinquencies and foreclosures that started with the sub-prime defaults in early 2007."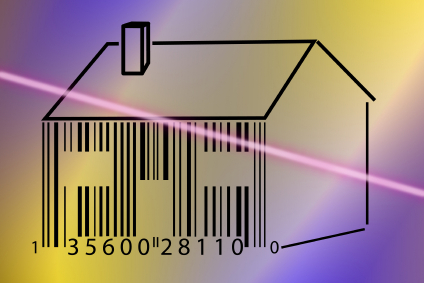 Initial Blogosphere Reactions
While many blogs have picked this up as a good soundbyte for some end the week news, not all of the write-ups match with Brinkman's predictions. If you read his statements further, he goes on to hypothesize that, due to the dip that was seen from the 3rd to 4th Quarters, there is reason to have confidence that, "…the size of the problem now is about as bad as it will get." But the evidence he gives for such gregarious claims is questionable.
The Actual Stats
According to multiple sources, Brinkman said that loans 90+ days past due now account for half of all delinquencies, which is double the share of two years ago. Because the 30-day past due numbers had been the largest share of delinquencies, the implication is that fewer homeowners went into delinquency in the 4th Quarter. While both the former and the latter are statistically true, they are not necessarily part of a causal relationship. Rather, because the 30-day numbers were, for months, the highest percentage of delinquent accounts, it makes sense that they now occupy such a large percentage of all delinquent accounts. A dip in the 30-day delinquency rate is promising, of course, but what isn't being emphasized is that outside of the context of the past two years, today's 30-day delinquency rate still remains historically high.
Additionally, Brinkman is quoted as saying that "The pattern of mortgage delinquencies now very much follows the pattern of unemployment." With the US in need of 100,000-200,000 job gains to keep pace with population growth – and posting a loss of 20,000 jobs in January – this is not a promising trend for the delinquencies pattern to follow. Brinkman concedes that he expects more delinquent borrowers to enter foreclosure, as they do not have the income to pay their mortgage payments, but does not draw the rational corollary to the families on the verge of delinquency who may also be affected by the unemployment rate in the future (those families who have not yet missed a payment but would, in that instance, join the 30+ range).
Commentators Stay on the Fence
Many commentators have jumped on the "too soon to tell" bandwagon, as unwarranted optimism has become as costly to the economic climate as a bad quarter. The constant ballooning, in fiscal and psychological terms, has made for a long two years for analysts and investors alike. But in a week of real estate doomsday-ing, this potential reprieve is no doubt welcome, so long as it actually comes to fruition.