Credit CARD Act Rules Go Into Effect Today
The second phase of the Credit Card Accountability Responsibility and Disclosure (CARD) Act goes into effect today, providing new regulations that protect consumers against high rates and fees from credit lenders. The Act also sets aside certain provisions to protect young borrowers, requiring a signature or proof that you can make your own payments in order to have a credit card, or increase the limit on you current credit card.
The CARD Act
The Act, which was originally signed into law last summer, is a three part plan, the third of which will be implemented in August when the Federal Reserve issues additional final rules concerning their decisions on "reasonable and proportional" penalties and fees. This second phase, in which a whole new book of rules will be put in place to restrict credit lenders from placing high fees and increasing rates, will also require the credit cad companies to provide complete, transparent disclosure as to their activities and contract terms.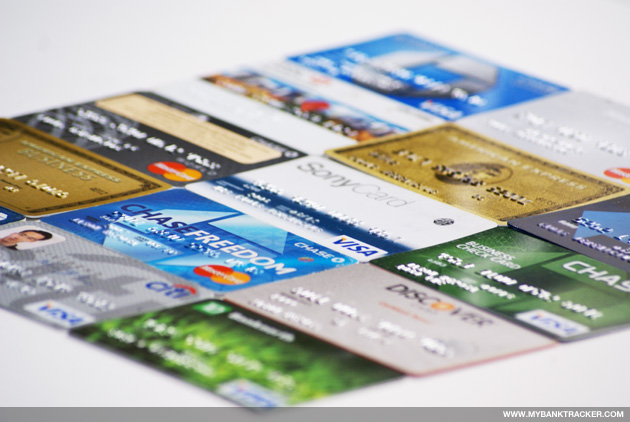 Full Disclosure
The CARD Act rules require credit lenders to provide consumers with 45 days notice before increasing rates, changing certain fees, or making any other significant changes to the terms and conditions of your credit card agreement. If they do raise rates and fees, they must also give you the option to cancel your card and pay off your balance, although they are able to increase your monthly minimum if you choose to do this. Of course, the 45 day notice is not required if you are not meeting the minimum monthly payments on your card, or the original contract has a variable or special "introductory" rate that was previously determined.
Your monthly card statement will also see some changes, including a section that shows you clearly how long it will take you to pay down your balance, both with the minimum payments, as well as other monthly contributions. This is to help consumers understand exactly what their debt obligations are, and the minimum they must pay to not incur penalty rates and fees.
Rules Regarding Rates and Fees
The new CARD Act rules restricts certain lending practices, such as raising rates in the first year. As with the rules regarding disclosure, exceptions to this rule applies if your contract has set payments that you are not meeting, has an introductory rate, or is a variable interest rate tied to an index.
If after a year, the credit card company does decide to raise rates, the new rate will only apply to new charges. This means that interst on the balance you have from previous charges will continue to gain interest at the old rate.
Similar to overdraft fees, you must now tell you lender if you want charges that will put you over your limit to be allowed. If you do not "opt-in," your card will simply be denied if you try to spend over the limit, or if it is allowed, you will not be charged a fee. If you do opt in, you will only incur a charge once every billing cycle. Regular annual fees on all cards are limited to 25% of the initial credit limit.
Billing Requirements
Under the CARD Act, bills must be delivered at least 21 days before payment is due, and must always be on the same day of the month. Payments are also due no earlier than 5pm, and cannot be due on a weekend or holiday when the lender doesn't process payment.
Payments that you make above the minimum limit must be applied to the part of your debt with the highest interest rate. The new rules also get rid of "double-cycle" billing, meaning that they can only charge interest on balances in the current billing cycle, not retroactively to previous balances as they have previously.
For more information, or to download a full PDF of the new rules, visit the Federal Reserve website outlining the CARD Act here.
Ask a Question