Obama's New Bipartisan Panel Takes Aim at the Deficit
President Obama this week formed a bipartisan panel to tackle the national deficit. The committee will consist of eighteen people and will be led by former Republican Senator Alan Simpson and former Clinton White House Chief of Staff Erskine Bowles. Obama is asking that the commission "…produce clear recommendations on how to cover the costs of all federal programs by 2015 and to meaningfully improve our long-term fiscal picture."
Just a few weeks ago, the Senate failed to pass Obama's plan for the task force, giving him only 53 of the necessary 60 votes, but he signed an executive order this morning that establishes a "National Commission on Fiscal Responsibility and Reform".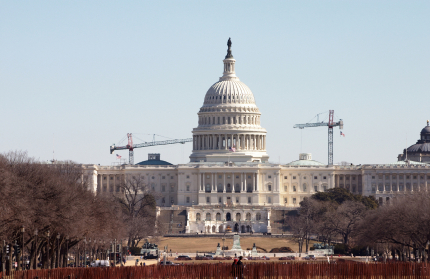 Tax Increases on the Table
Obama made it clear that the panel feel free to suggest tax increases as part of their forthcoming recommendations. Everything from medicare to Social Security reform is open to the commission's scrutiny. They have until December 1, 2010 to draft a report for the President that outlines a strategy for a deficit within 3% of the national budget by the middle of the decade. Additionally, the commission is expected to propose methods for permanently lowering the country's total debt.
A Panel With Influence
Experts agree that the country will be unable to sufficiently address the present fiscal state without addressing both taxes and spending. Although this Obama-appointed commission might not have the weight behind it that a Congressional-legislated team might enjoy, it is likely that this group's prescriptions will be taken seriously, albeit grudgingly, by both parties.
Looking Ahead
Matt Miller of the Washington Post is clear about what he thinks is the biggest hold-up in the process towards fiscal sustainability: it's not so much figuring out the proper economic policies but, rather, having the political will to see them through. While best-guess predictions based on the Clinton-era budget triumphs show hope that fiscal sanity might return sooner this time around, the bipartisan downfalls of fiscal and political calculation could, as always leave this plan at an impasse between parties. What's different this time, is that, in the wake of said bipartisan downfalls, the formation of this commission is a huge confession about the need of such reform and a momentum-building step in the right direction.
Ask a Question