Bank of America Merrill Lynch to Bring Electronic Bank Account Management to Corporate Clients
Bank of America® Merrill Lynch has announced that it will join up with IdenTrust, an identity authentication system, in order to bring electronic bank account management to their corporate clients.
Trust Prime eBAM System
The electronic bank management system (eBAM) will allow Bank of America®'s corporate clients to open and close accounts online, as well as modify their bank mandates. Using IdenTrust's secure system, the user will be able to make fast, secure changes to their accounts, cutting down on time and overhead costs of traditional paper-based methods.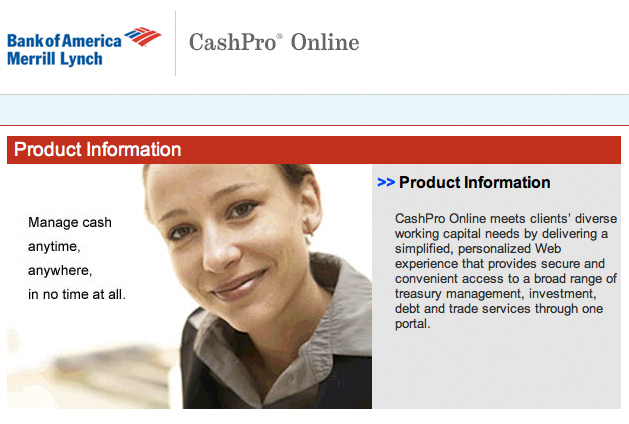 By joining the IdenTrust Trust Network, the bank will be able to issue digital identities to its customers which will be interoperable with other banks on the network around the world.
CashPro Online
The eBam system fro IdenTrust will pair up with Bank of America®'s CashPro Online, a business banking channel that provides a single online banking hub for the bank's business customers. The service, similar to the Virtual Remit service offered by Chase, CashPro aims to sped up transactions and provide real-time feedback and support, as well as a completely customizable experience that allows the client to tailor the service to it's needs. The addition of eBAM will let business clients securely open accounts online as well.
For more information on Bank of America®'s CashPro Online, visit the website here.
Ask a Question