Mortgage Loans and Other Lending Falls by $128.8 Billion, Says FDIC Quarterly Report
The FDIC has released their 2009 fourth quarter report, showing a huge decrease in mortgage and other loans. FDIC Chairman Sheila Bair encouraged banks to lend responsibly, but to not deny credit to sound borrowers simply on the basis of industry or geographic location.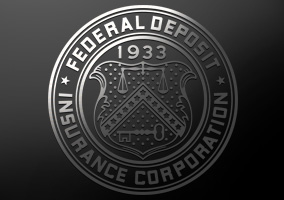 Decline in Lending
Overall, lending fell 1.7% in the fourth quarter of 2009, or by $128.8 billion. $54.5 billion of this was to commercial and industrial sector, while residential mortgage loans only fell $11.2 billion. Much of this drop is likely due to a tightening of lending standards by banks, who are cautious to provide loans to borrowers with less-than-perfect credit. While Chairman Bair appreciates their commitment to avoiding risk, she also emphasized that for borrowers who do qualify, lenders are encouraged to provide loans that will help boost the financial industry.
"We encourage institutions to lend using a balanced approach as outlined in the recent interagency policy statements. Institutions should neither over-rely on models to identify and manage concentration risk nor automatically refuse credit to sound borrowers because of those borrowers' particular industry or geographic location," Bair said in a FDIC press release.
Other Fourth Quarter Numbers Not Stellar
In addition to the decline in lending, other numbers coming out of the FDIC report did not provide much confidence in the financial sector. While the fourth quarter of 2009 did show some improvement over 2008, only 41% of financial institutions reported a positive net income for 2009.
The number of banks placed on the FDIC "problem bank" list also continued to rise, reaching 702 banks by the end of 2009, up from 552 from last September, which means that we are most likely going to see bank failures continue into 2010. The Deposit Insurance Fund (DIF), which is used to back up the deposits held in FDIC insured banks, decreased by $12.7 billion last year, largely due to the high number of bank failures. Not including the amount set aside for estimated losses, an FDIC press release shows DIF currently has a reserve of $23.1 billion.
To read the complete Quarterly Banking Profile, see the FDIC website here (PDF).
Ask a Question