How Much Money Could A "Bloom Box" Save Homeowners?
Bloom Energy has announced it's highly anticipated "Bloom Box," an alternative energy device that the company hopes will revolutionize the way we synthesize energy and fuel. How likely is it that these will someday become a household item?
The Price Per Kilowatt
The Bloom Energy product launch placed the cost of each unit, officially called Energy Servers, which is about the size of a small SUV and provides 100 kilowatts, at $700,000 to $800,000. While that seems like a huge initial cost, for large businesses the investment could pay off, if the boxes prove to be as efficient as its CEO K.R. Sridhar says. Consumer use is probably still a few years off, but if they are adopted by local power companies, this product could result in a huge decrease in homeowners energy bills.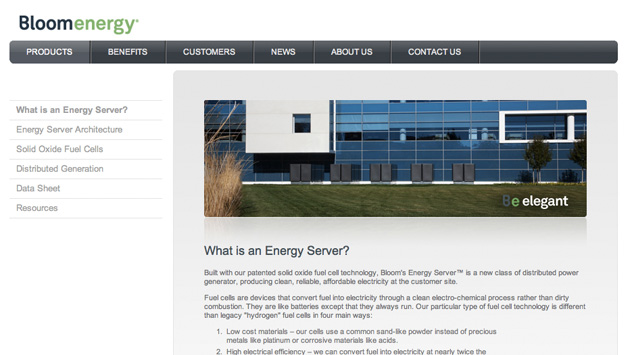 But is it really as cost effective as the hype would have us believe? For the large companies who have been picked to receive the first shipments of the boxes, such as FedEx, Google and Wal-Mart, multiple boxes will be required, or some combination of boxes, solar and energy off of the traditional energy grid.
Running the Numbers
Recent estimates of the average cost of energy from the national, coal-powered grid are approximately 10 cents per kilowatt-hour. Going by estimates on Bloom Energy's website, a single Energy Server could power 100 average homes a year. Assuming that residential energy consumption is about 11,000 kw/h per year, it would take about 7 or 8 years of using the Bloom Box before you started seeing a significant return on your investment…even if you could find 99 neighbors who wanted to go in on one with you. However, this does not factor in the cost of the fuel that is necessary to power the Energy Server, or the large subsidies that are being provided by the federal and state governments to use these types of alternative, clean energies.
So far, companies that have implemented the Bloom Energy Servers have remained quiet, and the $3,000 home version is still ten years out, according to the Financial Times. However, whether or not these "Bloom Boxes" will carry financial benefits as well as the environmental one, still remains to be seen.
Ask a Question