Jobless Americans Have Options When Looking to Save On Taxes
Always a tricky process, the rules for tax filing can be even more foreboding when uncertainty surrounding employment arrives before your 1040. CCH Group, a leading provider of tax, accounting, and audit information and services, released a guide this week for the growing number of unemployed Americans who are currently filing their taxes.
Five Ways to Save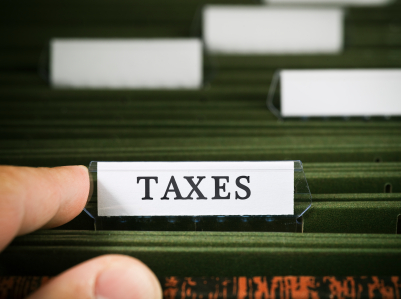 The IRS knows that this year has been a tough one for taxpayers, and believe it or not, there are actually some deductions that are specifically aimed at helping out jobless Americans. But in order to take advantage, you need to know what these are! Here are a few tricks that CCH Group has highlighted to help the unemployed taxpayer.
1. Tax Free Unemployment Compensation
First, you can exclude up to $2400 of unemployment compensation from your 2009 gross income. This means that the money you collect through federal unemployment programs are indeed taxable but that $2400 of your compensation is granted, tax-free. Make sure you take advantage of this now, because this will not be true for 2010.
2. IRA and 401(k) Withdrawals
If you have an IRA or 401(k), you can avoid a "penalty tax" on withdrawals if the withdrawal does not exceed deductible medical expenses. You do not need to actually take an itemized deduction for the expenses, but your withdrawal amount cannot exceed the total of your deductible medical expenses. Also, if you're receiving Trade Readjustment Allowances, you might be eligible for even more savings via the Health Care Tax Credit, which pays as much as 80% of your premium.
3. Set Up a Monthly Pay-Out Plan
You can avoid the "penalty tax" on 401(k) and IRA withdrawals if you set up a payment schedule of regular equal intervals over your lifetime, or the joint lives of you and your beneficiary. This means that if you set up a monthly pay-out plan, rather than a one-time lump sum, you can avoid the early-withdrawal fees. Additionally, there is no penalty when you take a distribution at the end of working at age 55 or older.
4. Claim Job Hunting Expenses
If you itemize, you can deduct job-hunting expenses as a "miscellaneous itemized deduction" so long as all your miscellaneous deductions exceed 2% of your adjusted gross income. Qualifying expenses include: resume printing costs, postage, long distance calls and faxes, travel expenses (including air, taxi, rail, mileage and tolls), and lodging expenses for out-of-town interviews.
5. Deduct Moving Expenses
If you find a new job and move, you can deduct moving expenses so long as your new home is 50 miles further from your old job than your old home was from your old job. This is an "above the line" deduction, which makes it available whether or not you itemize your deductions.
Further Resources and The Next Steps

For more information, you can view the CCH Group press release here, or visit the IRS website, which offers a great deal of information on tax breaks and little known facts about filing.
As you probably know already, the deadline to file your taxes is April 15. Even if your employment status hasn't changed, it doesn't hurt to peruse the IRS information site before getting started.
Ask a Question