Online Job Offers Drop By 66,900 In February
Online job sites are a valuable employment resource, and can be a good informal measure of just how many jobs are out there. Last month, that measure was down almost 67,000, the first drop in online job offers in three months.
First Drop in Three Months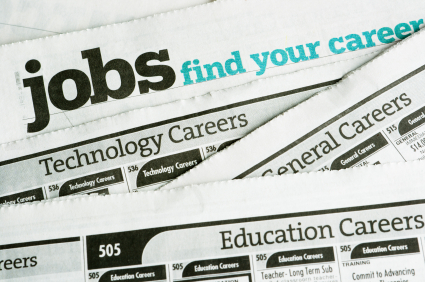 While February saw a 66,900 decline in online job vacancies, according to a study by the Conference Board Help Wanted Online (HWOL) Data Series, the previous three months have seen almost 750,000 jobs added. This, along with the slight decline in the total number of unemployed, had narrowed the gap in labor demand and supply by 1.5 million in January, but it looks as though the gap may be widening again in February.
Demand up in the Midwest
Despite declines across the country, the Midwest actually experienced an increase of 15,300 jobs offered online in the past month. However, this was not enough to offset much larger declines in the West and Northeast, where a total of 57,900 jobs were dropped, 19,300 in California alone.
The U.S. supply/demand rate for employment decreased 0.5 percentage points to 3.69 in January, meaning that on average there are 3.69 workers vying for every open position. This rate is highest in Michigan, which reached 9.07 in December.
In a press release by The Conference Board, Vice President June Shelp said that while labor demands dipped slightly in February, "the large gains in the last few months have provided a positive sign of a turnaround in employer labor demand. Currently, labor demand, as measured by online job postings, is close to the levels in November 2008, just prior to the huge losses from the financial crisis."
Ask a Question