ING Bank Gains Consumer Confidence with No Overdraft Fees
UPDATE: While the Credit CARD Act does include a clause pertaining to consumers' ability to opt-out of overdraft fees on credit accounts, the decision to include similar opt-out clauses for debit card accounts is at the discretion of the bank.
The new Credit CARD Act rules went into effect last week, and banks are struggling to determine how to recoup some of the revenue from fees and interest rate charges that will be restricted under the new law. ING Direct, however, has once again positioned itself on the side of consumers by finding a reasonable alternative to the hated overdraft fees some banks are pushing.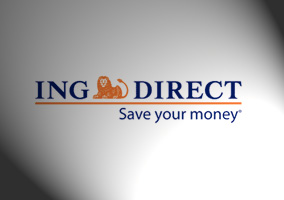 Overdraft Fees and the CARD Act
The Credit Card Accountability, Responsibility and Disclosure (CARD) Act, which restricts banks from arbitrarily imposing high fees and interest rates, also includes a clause that says that banks must offer their customers the choice to opt-out of costly overdraft fees. The "service," which allows you to overdraw your account for a fee, had in the past had been automatically attached to accounts, and was often not noticed by customers until they received the bill. Last year, banks made $38.5 billion from overdraft fees.
ING Direct's Solution
Now that customers are more well-informed about this hidden fee, and have the options to opt-out, many banks are wondering how they will make up for this lost revenue. While credit accounts now have a obligatory opt-out clause, how banks determine their checking overdraft fees is still up to them. ING Direct, rather than simply raising rates and fees in these areas, has developed a solution for providing an overdraft service that is more relevant to the actual amount that was overdrawn, according to a report by AdAge.com.
One of the biggest complaints about the old way of imposing overdraft fees on checking accounts were that even if you only overdrew your balance by $3, you would still incur the full overdraft fee, sometimes up to $35. ING Direct has solved this problem by offering instead a line of credit overdraft solution, which lets consumers overdraw their accounts, and pay back the overdrawn amount with 7.25% interest. While customers can still opt out of the service, many customers may still use the service as it lets them avoid the embarrassment and inconvenience of a denied debit card.
A Different Kind of Bank
This innovative approach to overdraft charges is characteristic of ING Direct, a bank that has become very popular through well targeted ad campaigns, social media involvement, and low-fee, high interest rate accounts. For more information of ING Direct overdraft line of credit, visit the ING Direct website here.
Ask a Question