Online Banking Is Convenient For Everyone, Including Hackers
Perpetual innovations in online banking are a reason for the rampant increase in the number of customers logging into their bank accounts through their personal computers and mobile devices rather than walking into a local branch.
Although the ease of access is a convenience for banking customers, such a privilege may be extended to sinister individuals looking to steal personal and financial information. Hackers and malicious software are ubiquitous throughout the web and falling victim to them could lead to your financial demise.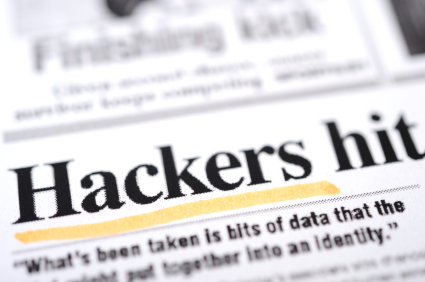 Online Security Threats
The prominent threats to online banking security are:
Connection interception
Checking your account balance with your netbook while slowly sipping coffee at Starbucks may be a common practice. But, you could be perusing the web through a hacker's computer, which could hop onto any unsecured Internet connection just as you did. Data, such as input of usernames and passwords for financial accounts, could be intercepted.
Phishing
The spam folder in your email inbox is full of useless messages of how you can lose weight in 30 days or how to look 10 years younger. A good portion of that folder could contain emails that are phishing attempts – messages that pretend to be official communication from legitimate sources. It may link to a website that looks very similar to the bank's website but is actually a fake lookalike that could trick users into entering their account numbers and passwords to "log in".
Keylogging
Keyloggers fall into the category of malicious software that basically log all keystroke inputs, which would reveal passwords to bank accounts and all sorts of personal information. Often hidden within other programs, users can go years without knowing they have a keylogged computer because there are no adverse effects on how the system operates. It is often too late when they realized that their identity has been stolen and bank accounts have been emptied.
Stronger Security For Online Banking
Despite regular updates and revisions of Internet browsers and commercial anti-virus software, adaptive hackers are always finding ways to avoid typical security measures. Some pop-ups will appear and some phishing emails don't get rerouted to your spam folder. Where the popular web browsers such as Mozilla Firefox and Internet Explorer can't measure up, dedicated Internet security solutions are available – such as the Secure-Me software by Network Intercept.
Secure-Me beefs up the security of your web browsing experience through data encryption, malware protection, and phishing and keylogging prevention. The complete software allows users to surf the net anonymously through encrypted networks that ensures no one else is watching you and is constantly scanning for malware before it reaches your computer. All the while, a keystroke interference program inputs random keyboard inputs – making it difficult to discern usernames and passwords. Phishing links are denied when the security solution scans each and every URL before it is actually opened.
Most people would assume that the online security features of Secure-Me are already implemented in the popular web browsers. Future versions of web browsers and antivirus software may adopt these security features without having to pay for it (since security software like Secure-Me comes with a price and annual service charge).
Ask a Question