Could the C.A.R.D Act Lead to Credit Cards Backed By Gold Rather than Dollars?
The past has seen skyrocketing gold prices, as the dollar weakened during the financial crisis. Some think that this new interest in gold could lead to credit card being offered that are backed by gold rather than dollars.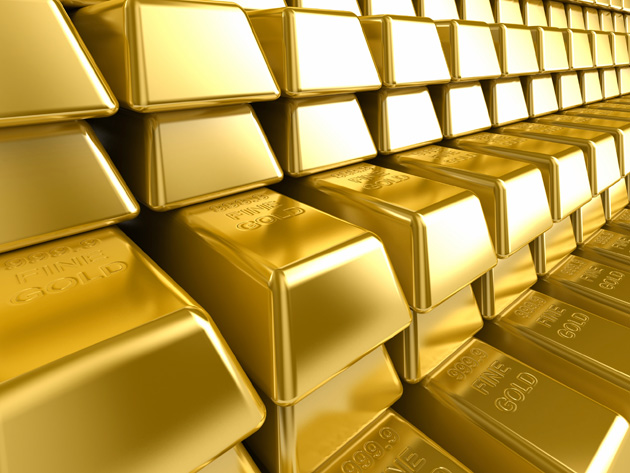 New Credit Card Laws
With the new Credit Card Accountability, Responsibility and Disclosure Act going into effect in February, there are many new rules governing credit card lending. This, in conjunction with the fact that gold is currently trading around $1,120 US, some of the highest prices the country has ever seen, has led some lenders to consider creating a new credit card that is backed by gold bullion rather than dollars.
The company GoldBullionCard.com recently issued a press release announcing their new card, which will be available soon online. The card, which will be branded by either MasterCard or Visa, will function like a regular credit card, but instead of being backed by dollars, will be backed by the gold bullion coins you have deposited. If you don't currently have any gold, you will be able to purchase a quantity of gold below market prices at the time of your account opening.
Benefits of a Gold Backed Credit Card
The benefit of this type of card is that it allows you to bring liquidity to an asset that is generally fairly hard to transfer into cash, while maintaining the value of your holdings. As long as you pay your monthly bills, your gold retains its full value. Also, if the gold market fluctuates, you can benefit from increase in your credit limit, as well as the value to the gold that backs it.
While gold has been predicted by some to continue to rise in the face of a slow economic recovery, but recently the value has dropped slightly. It will be interesting to see if this idea of a gold backed card will gain momentum, or if customers will continue to have more faith in a traditional credit card backed by the dollar.
To learn more about the Gold Bullion Card or to apply for your own gold backed card, visit the website here.
Ask a Question