Break Up of Large Banks Gains Support from Dallas Federal Reserve Bank President Richard Fisher
A recent statement by Dallas Federal Reserve Bank President Richard Fisher shows a growing support for the break up large US banks. While supporters of the movement are still a minority in the Fed, if the central bank becomes the regulator of systemic risk, these discussions are bound to gain momentum.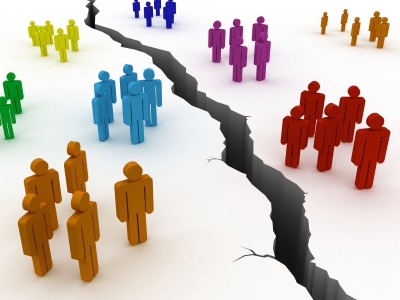 How To Ensure Firms that Need to Fail
While many lawmakers agree that some form of regulation is needed to ensure that it can allow banks that should fail to do so, most Fed leaders are hesitant to go so far as to call for the break up of big banks in order to achieve this goal. So far, Fisher joins Kansas City Fed President Tom Hoenig on the list of Fed heads who have come out publicly in support of breaking up banks.
In an interview with the Wall Street Journal, Fisher said that he think "the disagreeable but sound thing to do regarding institutions that are TBTF [too big to fail] is to dismantle them over time into institutions that can be prudently managed and regulated across borders."
How To Dismantle a Too Big to Fail Bank
While Fisher has said that he thinks banks should be broken up into manageable bits, he did not go into detail about exactly how this is to be done. The "Volcker Rule" is one suggestion gaining momentum in Washington, which aims to break up banks by limiting the amount of taxpayer dollars banks engaging in speculative activities are allowed to access.
Other suggestions include a more basic splitting of the banks, by dividing the institutions along regional lines or divisions, making sure that each division is independent of each other and only controls a fraction of the original bank.
It will be interesting to see how these discussions progesses and see who else comes forward in the support of breaking up banks once it is decided whether the Fed will be the agency in charge of making these regulations.
Ask a Question