Top CD Rates Continues to Stay Low as of March 6, 2010
As reported earlier this week top online banks have decreased their rates across the board. These drops could be a result of the dip in the Consumer Confidence Index, which fell 10.5 points from January to February. Manufacturers, retailers, banks, and the government all use data from the CCI to help make decisions regarding economic strategy. This rate is expected to stay low until consumers begin to increase borrowing, which would create more economic demand.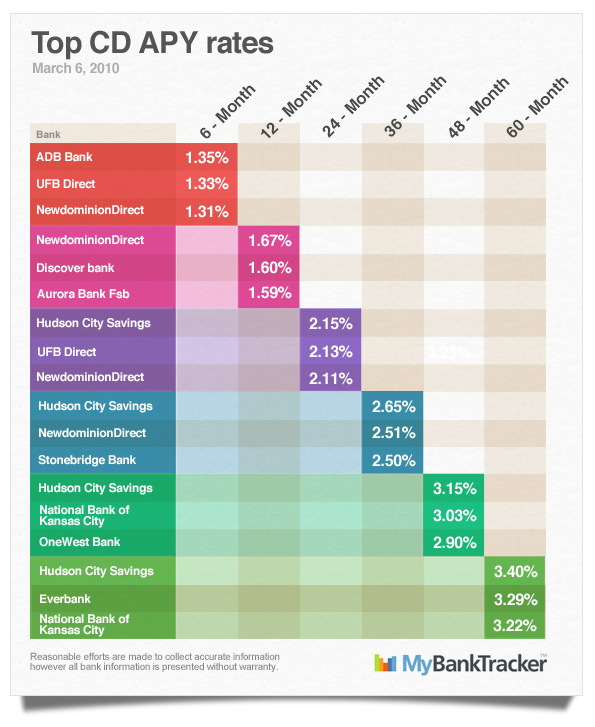 Citizens Bank dropped the rate on its nine month CD by .40% this week, the largest decrease of all banks, on any CD. Second on the list was First Internet Bank, which decreased its rates by .25% on CDs of various maturation rates. Ally and Aurora Bank Fsb were the only two banks to raise rates this week, with .20% on an 18 month CD and .10% on a 60 month CD, respectively.
Ask a Question