FDIC Launches Consumer Tip of the Week to Celebrate National Consumer Protection Week
This Sunday kicked off National Consumer Protection Week, and to help promote the week's campaign to inform consumers, the FDIC has launched a "Consumer Tip of the Week" page on their website.
Consumer Tips and Alerts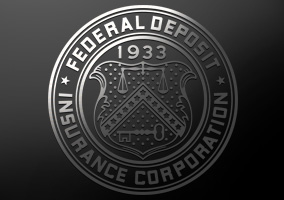 The page, which you can subscribe to via email or an RSS feed, provides practical tips on how to become a safer, more informed user of financial services. The FDIC will also use the feed to provide consumers with up-to-date alerts on scams or fraudulent activity that come to their attention.
Tip of the Week for March 8
The current Tip of the Week provides information to consumers on how to be certain that all of your deposits are FDIC insured. It provides a link to the FDIC's Electronic Deposit Insurance Estimator (EDIE), an online tool that helps the user find out how much insurance coverage they have. It also has posted a reminder that Congress has extended the raised insured deposit limit of $250,000 until the end of 2013. Previously the maximum standard deposit insurance amount was only $100,000.
There are also various links to FDIC videos and documents that help explain issues concerning insurance information such as jointly held accounts. If two people hold an account, the amount is insured up to $500,000 , with each depositor receiving the maximum $250,000 insurance.
For more information, visit the FDIC "Tip of the Week" page here.
Check out: This Week Marks National Consumer Protection Week's 13th Year
Ask a Question