President Obama Proclaims March 7-13 National Consumer Protection Week
In a press release from the White House on Friday, President Obama declared this coming week to be National Consumer Protection week. The week will be dedicated to providing consumers with information and a call to learn more about marketing and business.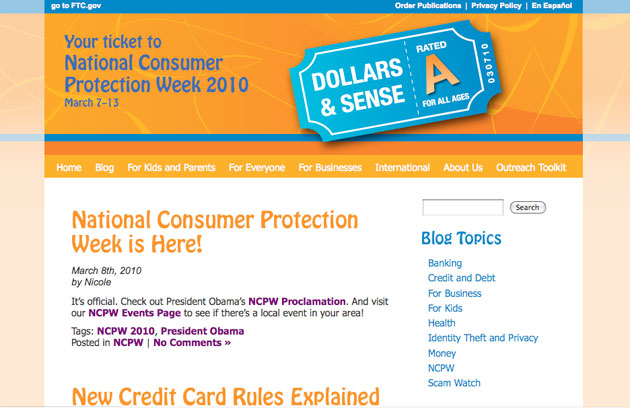 Consumer Financial Protection Agency
In the proclamation, President Obama stated his support of the creation of a Consumer Financial Protection Agency, in order to safeguard the rights of Americans as they participate in the financial marketplace. He also cited the Credit CARD Act as one of the major steps taken by his administration towards protecting consumers from predatory lending practices, but says that the responsibility also falls in part on consumers to inform themselves of the ins and outs of the financial industry so that they can protect themselves.
Internet Resources
The official website for National Consumer Protection Week (NCPW), put out by the Federal Trade Commission, has links to valuable information on how to manage debt, avoid identity theft, and understand mortgage and credit contracts. There is also a list of NCPW events all over the US, so you can check in and see if there is something happening near you.
There are even financial tools for kids on the website, demonstrating the commitment to promoting financial education at all ages. On the FTC's Virtual Mall, kids can play games, talk to shop owners, and learn about important consumer concepts such as the benefits of business competition and how to spot scams.
For more information, visit the NCPW website here.
Ask a Question