Forbes Announces The Top Ten Companies for Job Growth
Despite the job market's continued decline, there are some companies who grew last year and expect to continue the trend in 2010. Forbes compiled a list of the top ten companies for growth, and the list spans the spectrum from digital marketing to healthcare to government contracting.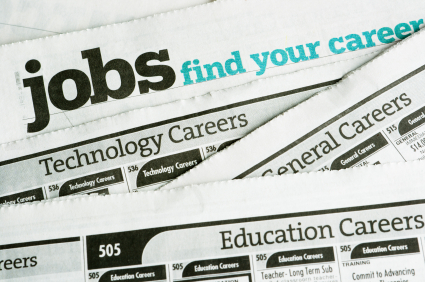 The Medical Field
The Healthcare field appears on the list most often, with Meridian Health, Children's Healthcare of Atlanta, and Scripps Health all appearing on the list. Population explosion and the growing need for medical advancements can be attributed to the consistent growth of these companies in the past few years as well as the field in general. The number one top company for growth is Scooter Store, which specializes in power chairs for seniors, has procured the spot by shifting its marketing to a door-to-door strategy that targets doctors and elder-care facilities specifically.
Skilled vs. Unskilled Labor
Brocade Communications, Scottrade, and Salesforce.com are the numbers 2, 3, and 4 companies on the list, respectively, proving that network-based companies can still grow in a time of economic uncertainty, despite a trend towards more personal business styles that aim to comfort uncertain consumer mentalities. Their hiring markets tend to be based in IT and accounting fields as each company tries to compensate for its recent growth spurt. Bridging the gap between the new- and old-school business models, however, is #5 Chesapeake Energy, who has seen growth in many departments, from engineering to human resources to field laborers and foremen.
Other Prospects
The other two companies on the top ten list are Booz Allen Hamilton (#9), a government consulting firm, and Dreamworks Animation SKG (#7), who has recently transitioned into 3D moviemaking. Dreamworks is also ranked #6 on Forbes's Best Companies List, which is the most prominent spot of all the companies on this list. What all of these companies have in common is their ability to grow in specific and more abstract terms. They are not only focusing on industry-related jobs but company infrastructure as well, simultaneously hiring staff support along with client-based positions.
Ask a Question