Tax Extension Service Integrates Facebook and the IRS
FileLater is an online service for people and businesses looking to file for a tax extension. This tax season, it is pioneering the social media universe by using Facebook Connect to both simplify the process and attract new customers. An IRS tax extension gives filers an additional six months to file their taxes, pushing the individuals' deadline to October 15 instead of April 15.
How FileLater Works
By using Facebook Connect, customers can bypass creating an account with FileLater and use their existing account information from the social media site. Additionally, the FileLater services are free if the customer notifies at least ten of his or her friends (on Facebook) about the deal. Those ten friends will receive a wall post (and most likely an email notification, depending on their Facebook account settings) with a discount code to meet their own deadline extension needs.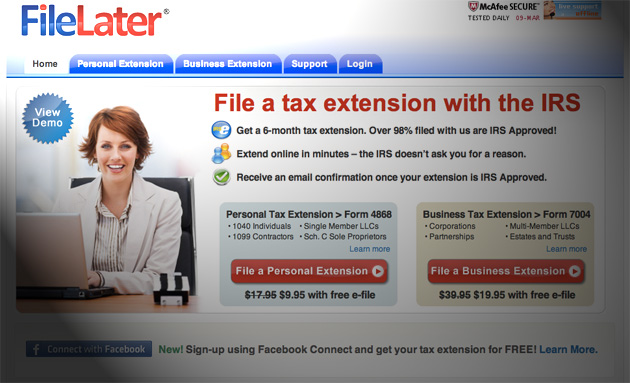 Why This is Different
Until recently, the 15 million individuals and businesses that filed for tax extensions were forced to figure out the process on their own. FileLater simplified the jargon and helped make that process easier. Now, by using the Facebook Connect application programming interfaces, FileLater now has access to over 60 million Facebook users who use APIs each month to engage with external websites. FileLater is the first tax service marketer to utilize the potential of social media sites like Facebook and Twitter.
For more information or to connect your account, visit the FileLater website here.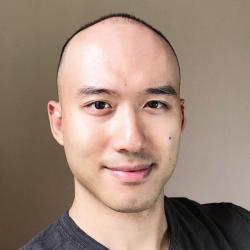 Simon Zhen is a research analyst for MyBankTracker. He is an expert on consumer banking products, bank innovations, and financial technology.
Simon has contributed and/or been quoted in major publications and outlets including Consumer Reports, American Banker, Yahoo Finance, U.S. News – World Report, The Huffington Post, Business Insider, Lifehacker, and AOL.com.
Ask a Question