Bank of America Drops Checking Overdraft Fees, Will Other Banks Follow?
Bank of America® announced late yesterday that it plans to get rid of overdraft fees on its debit card accounts starting June 19th. This change comes in anticipation of federal rules that could potentially limit overdraft fees for debit cards, as the Credit CARD Act has for credit cards.
No Fees, Unless You Want Them
While getting rid of overdraft fees can potentially cost Bank of America® millions of dollars in lost revenue, it also places a challenge in front of other large banks to get rid of the unpopular service. While consumers will still be able to opt-in for overdraft protection, allowing them to overdraw their balance for a fee, it will no longer be automatically attached to debit accounts at Bank of America®.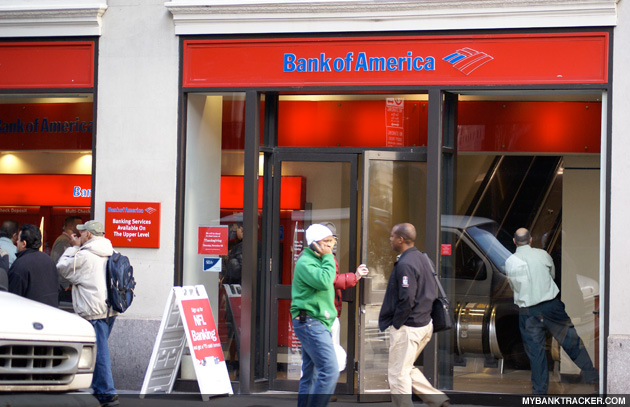 Instead, people who attempt to spend more money than they have in their accounts will simply be denied the transaction. However, at ATM's people will be offered the option to continue with the transaction, after being told that a fee will be assessed.
Citibank, ING Direct, B of A…Who's Next?
The announcement follows innovative banks like ING Direct, who offer a unique line of credit overdraft solution, and Citibank, which has offered its customers the option to forgo overdraft fees for some time now. Now that Bank of America® has joined the ranks, the real question is will more banks follow suit?
The Cost of Opting Out
Banks made an estimated $35 billion in overdraft fees last year, with Bank of America® charging up to $35 per overdraft, regardless of the amount that was overdrawn. This led to the infamous "$40 cup of coffee" that had consumers up in arms a few months ago, as well as the fact that many customers were not informed that they were enrolled in the service until they received the bill.
However, many banks maintain that overdraft protection is a valuable service, especially for customers who have a debit account linked to automatic bill pay services. Many customers have expressed a desire to keep overdraft protection in this case, as they would rather be charged an extra $35 dollars if they forget to pay a bill than lose their insurance or utilities because the payment is denied.
UPDATE: The line of credit overdraft from ING Direct was not announced last week; the bank has always offered this solution as an alternative to a flat fee.
Ask a Question