Carlos Slim Helu Beats Out Bill Gates and Warren Buffet for Worlds Richest Man
While the majority of the country is facing high unemployment and an unstable economy, Forbes has released its list of billionaires who have retained their 10 figure net worth despite the recession, with Bill Gates dropping to number 2 behind Mexican businessman Carlos Slim Helu.
Carlos Slim Helu
Helu, who made his fortune in telecommunications with American Movil, increased his net worth by $18.5 billion this year. American Movil is Latin America's largest mobile phone company. He also owns stake in a construction conglomerate, a media company, as well as some American companies like the New York Times.
Rising Wealth in Developing Nations
This is only the second time in the last 15 years that Bill Gates has been usurped as the richest man in the world, and the fact that Helu is from Mexico shows the growing class of ultra-wealthy in developing nations. A year ago Americans made up 45% of the world's billionaires, this year they only make up 40%.
A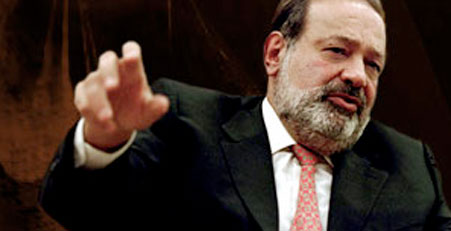 sia, in contrast, saw a huge increase in billionaires, adding 104 names to the list, including 27 from China, which now ranks second to the US with 89 billionaires.
Recession Means Opportunity for Billionaires
Last year was a good year to be a billionaire. On average, the net worth of someone on the list is $3.5 billion, which is up $500 million in the last year. While there are still fewer billionaires than in 2008, 793 people were added to the list this year, and of those who remained on the list, only 12% lost value.
Warren Buffett, for example, spent the depths of the recession investing aggressively in Goldman Sachs Bank USA and GE stock, as well as buying railroad giant Burlington Northern Santa Fe. While many questioned his stance during the recession, as always his strategy worked well, earning him $10 billion last year.
Ask a Question