Bank of America Facing Lawsuit for Home Invasion and…Parrot Theft?
Bank of America® has apologized for a foreclosure process gone wrong, in which contractors hired by the bank allegedly entered a borrowers home, padlocked the door, and repossessed a pet parrot.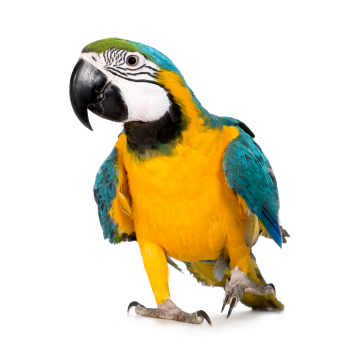 What We Have Here is A Failure to Communicate
According to an article in the Wall Street Journal Online, Bank of America® said that the contractors were wrongly advised that the house was vacant, and were securing the property when they found the parrot, which they believed to be abandoned and were going to give to a shelter.
The current rate of foreclosures in the US is the highest since the early 1930's, and it is not uncommon for homeowners to have to simply leave their homes without taking anything with them. However, in this case the homeowner was only one payment behind, and in fact had caught up on her loan at the time of the incident, according to her lawyer. The bank has said that it will review the case and consider any hardship that was endured due to the contractors actions.
More Foreclosures, More Problems
While this is obviously an outlying case, it does demonstrate the difficulties that many homeowners have faced in communicating with their banks in the event of foreclosure. Whether it is due to the sheer volume of foreclosures, or the fact that some cases at large banks like Bank of America® slip through the cracks, it is certain that these types of incidents will not already high tension between borrowers and lenders.
There are currently nearly 8 million homeowners, of 15% of mortgage, that are either behind on their payments or have already started the foreclosure process.
Ask a Question