Tax Deadline for Small Businesses Just Around the Corner
While individuals still have a month left to file their taxes, the deadline for small businesses is only a few hours away. We have compiled some advice on how to make sure you're getting the most from your tax return.
Extensions Can Cost You
While the IRS is expecting some 8 million small businesses to apply for an extension on their taxes this year, often extending the deadline can lead to costly interest payments, and you will most likely still have to pay an estimated tax anyway. If you can meet the March 16 deadline (March 17 in Massachusetts) without rushing, it will be to your advantage. However, be sure to not miss any of the numerous potential tax breaks in your hurry to finish.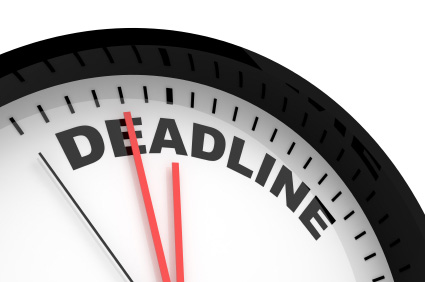 There are a variety of ways that small businesses can maximize their tax returns. While the new jobs bill tax credits for small businesses will not effect the tax returns due this month, cuts from last years stimulus bill do offer some great opportunities for small businesses.
One new break from 2009's stimulus package is the Making Work Pay credit, which can get self-employed or small-businesses where the owner is the only employee a write-off of up to $800. Another is the Consolidated Omnibus Budget Reconciliation Act, or COBRA, which allows former employees to continue to receive health care coverage after leaving the job. If an employer is paying at least 65% of an former employees coverage, they are eligible for a write off.
Some other under-utilized tax breaks for small businesses are write offs available to entrepreneurs working from home. For example, if part of your house is dedicated as a work area, you may be eligible to claim it on you taxes. Also, if you are reporting earned income, remember that reimbursements for supplies do not count as income, and so do not need to be claimed.
Take Advantage of Tax Breaks Now
There are many ways to save a little money if you take your time with your tax returns. However, just because small business taxes are due tomorrow, its not too late! For more information on how to save on your taxes, visit the IRS Small Business and Self Employed Tax Center here.
Ask a Question