Senator Dodd to Go Head-to-Head with Financial Companies Over New Regulations
Senate Banking Committee Chairman Christopher Dodd is pushing for even tougher regulation on financial institutions in a bill that will provide greater power to the Federal Reserve.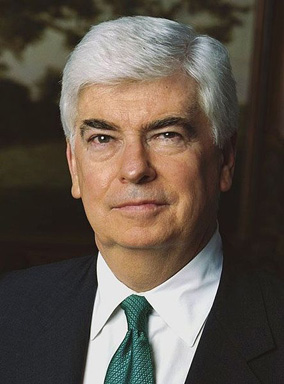 Senator Dodd's Proposal
The bill, which could come to the Senate floor as early as this April, would give the central bank and government more power to regulate risky lending practices. The Federal Reserve would gain the right to examine any bank with more than $50 billion in assets, and the government would be able to break up large failing banks, which would pay into a fund to finance the failure.
There is also talk of the bill creating a consumer protection division of the Federal Reserve, perhaps in the form of a separate Financial Stability Oversight Council, which would monitor systemic risk in the economy in order to catch potential crises before they occur. Banks would also be limited in risky investing in private equity and hedge funds.
Racing the Clock
Senator Dodd hopes to get his bill in front of the Senate before the Easter recess, and to get significant headway on passing the bill before elections this year. Democrats have decided to go ahead and introduce the bill despite the fact that it lacks widespread Republican support, which will most likely result in a filibuster by Republicans, as the Democrats lack the 60 votes needed to block such a move.
To read a summary of Senator Dodd's proposal, visit the Open Congress website here.
Ask a Question