St. Patrick's Day Brings The Luck of the Irish to Guinness and Jameson
St. Patrick's Day is the Irish holiday that we most likely relate to alcohol and the color green. With more than 40 million people in the U.S. who are believed to be of Irish descent, and millions of more who claim to be for the day, there is no doubt that certain businesses thrive during the March 17 festivities. Consumers will most likely be spending their money on alcohol rather than searching for a pot of gold.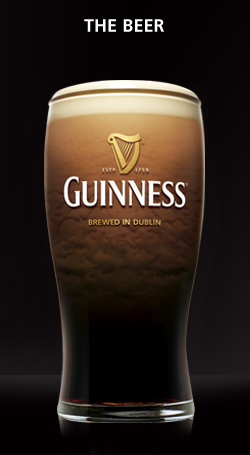 Expectations for the Beer Market
Because of the recent economic problems, one of the country's acclaimed biggest beer-drinking holidays may not be as profitable for the alcohol industry as it used to be. According to Nielsen, the 2009 sales of 48.6 million cases of beer at grocery stores and other locations in the two weeks prior to St. Patrick's day was ranked last compared to the ten other U.S. holidays that Nielsen tracked.
The National Retail Federation predicts that this year's numbers won't be much better as consumers would probably bring the parties elsewhere as opposed to visiting the bars and restaurants. A NRF survey revealed that 18.9 percent of those celebrating St. Patrick's day will attend a private party, compared to 16.7 percent last year.
It doesn't signal a major impact to the alcohol industry. Don't expect alcohol consumption to drop significant just because of how careful everyone is managing their spending habits.
Booze Still Wins on St. Patty's Day
Despite slightly lower expectations, the alcohol industry will reap the most gains on this day. The prominent activity of St. Patrick's day is the non-stop consumption of alcohol. The most popular brands of the day include the Irish alcohol companies of Guinness and Jameson for their beer and whiskey, respectively.
Just like any night at the bar, the tab could end up to be a hefty one. Whether it is the perfectly poured green beer or the endless stream of whiskey shots, the costs of alcohol for the day would result in a wallet in shock – not to mention that St. Patrick's day doesn't end until dawn of March 18 for many party-goers.
Hopefully, a great night out (or in) and a resilient hangover will allow us not to worry too much about our bank accounts.
Ask a Question