NCAA Brackets: How to Win Without Any Sports Knowledge
March Madness has started, and offices around the US have pooled together their bets on who will be the 2010 NCAA basketball champs. NCAA brackets are no small potatoes; some of the biggest bracket winners could receive up to a million dollars this year. While you're bound to hear a lot of watercooler chatter about coaching experience, point guard injuries and other minute details that could effect the brackets, in reality, setting up a winning bracket can be done the same way as any broker figures out the best stock picks, or any Vegas gambler plays the odds; with little to no knowledge about the stats of the current teams.
NCAA Playoff History
The most important thing to look at are playoff trends. If you look back on old championships, there are certain things that have happened every year almost without fail and unless you have a fanatical team loyalty, you probably don't want to put your money on a huge early upset.
Also, it is important to know your competition. If, for example, you live in Chapel Hill, NC, you can probably safely assume that most of the people you know will be hoping, and therefore betting, on UNC. If you take the opposite position, you are setting yourself up for big gain at very little statistical disadvantage.
Give Yourself the Statistical Advantage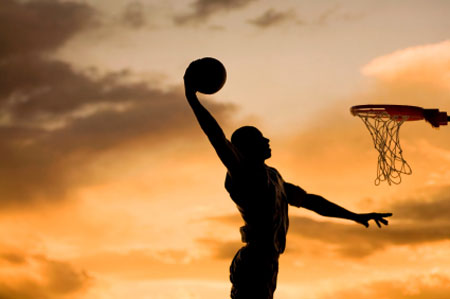 However, you also should shy away from simply putting the number 1 or number 2 team at the top of your list. This is because most betting pools are scored according to a point system, with the most value put on the final game, and lesser value on the early games. If you pick the first or second team, as most of your coworkers probably will, you will end up with a tie, and have to win more early games in order to come out on top.
By taking a slight outlier, somewhere ranked 3 to 6, you give yourself a small advantage over everyone who picked the favorites, by being rewarded more for being slightly lucky on one game, instead of having to be consistently lucky on a bunch on different games.
Make Your Own Upsets
Got your bracket all set? Now go back and mess it up. Not too much, but enough to give you an advantage over your co-worker. Switch around a few of the early games, specifically those like the 8 or 9 seeds that are usually pretty evenly matched, to favor the underdog and give yourself a few bonus points if it goes your way. To check out who is the favored team, you can visit a site like Vegas.com which publishes the spreads and money lines.
Now that you've got it all set, go ahead and send it in, and good luck! Obviously there are no guarantees; watching the games wouldn't be very fun if there were. But even if you don't have any knowledge of the inner workings of the teams, you can plan out your bracket to give yourself an advantage over your co-workers.
Ask a Question